Teamsters Urge Investor Support For Changes At Swift Transportation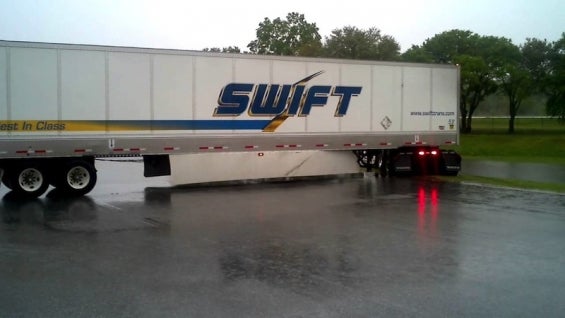 In a shareholder proposal to be voted on at the Swift Transportation annual meeting May 8, Teamsters call on the company to pursue a plan to recapitalize the company so all shareholders will have an equal voice. Currently, Jerry Moyes, founder and CEO of Swift Transportation, enjoys majority control over a company for which he owns a minority of outstanding stock.
"The inability of Swift's board to rein in CEO Moyes from pledging tens of millions of shares of Swift Transportation stock as collateral for personal loans or hundreds of millions of dollars in related-party transactions between Swift and Moyes-controlled businesses has put investors at risk and raises serious questions about the true independence and effectiveness of the company's directors," said Ken Hall, General Secretary-Treasurer of the Teamsters Union. "We believe that at the core of the problem is Swift's dual-class stock structure which gives disproportionate voting power and control to a single holder of a minority of the outstanding shares."
See attached a letter from Teamsters General Secretary-Treasurer Ken Hall to William Post, Swift Transportation Chairman of the Board.
« Previous
Next »