Air General Workers at Detroit Metropolitan Airport Choose Teamsters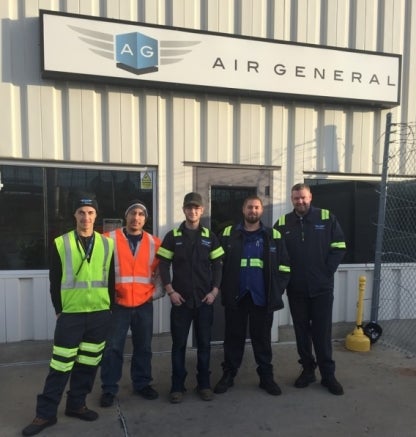 (DETROIT) – Workers with Air General who provide cargo, mail handling and warehousing services at Detroit Metropolitan Airport have voted to join Teamsters Local 283 in Wyandotte, Mich. The 30 workers joined the Teamsters seeking better pay, benefits and working conditions.
"Congratulations to these workers on uniting as Teamsters to make positive changes in their workplace," said Greg Nowak, President of Teamsters Joint Council 43. "This was a great effort, including assistance to the workers from Local 283 and Joint Council 43 organizer Marian Novak."
According to Novak, this is the first Air General operation among the company's more than 25 locations across the country that is union.

"We are pleased to welcome Air General workers to the Teamsters and look forward to representing these newest members," said Mike Finnegan, Secretary-Treasurer of Local 283.
Kyle Oakley is an Air General cargo account agent. He and his co-workers handle cargo, medical shipments, U.S. mail and even pets.
"Our pay was cut and the health care is unaffordable," Oakley said. "The Teamsters sounded like the right union to call!"
Founded in 1903, the International Brotherhood of Teamsters represents 1.4 million hardworking men and women throughout the United States, Canada and Puerto Rico. Visit www.teamster.org for more information. Follow us on Twitter @Teamsters and "like" us on Facebook at www.facebook.com/teamsters.
« Previous
Next »