Uncategorized
Today's Teamster News For March 1, 2016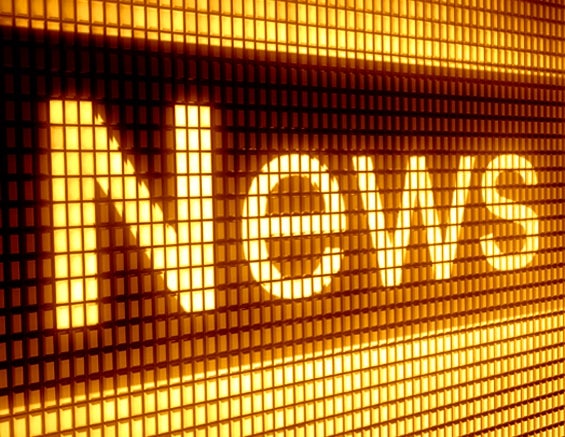 TEAMSTERS
Teamsters Fight Back Against Philadelphia's Proposed Soda Tax Teamster.org …Statement from Dan Grace, Secretary-Treasurer of Teamsters Local 830 in Philadelphia: "As we have twice in the past, Teamsters Local 830 will once again exhaust every resource available to us to defeat the new administration's proposed soda tax. We will again be joined in this fight by a broad coalition, including the beverage industry, small business owners, consumers, consumer advocates, the faith-based community and elected officials alike"…
Air Liquide/Airgas Teamsters Vote to Strike Teamster.org …Drivers and plant operation workers at industrial gas company Airgas have voted unanimously to authorize a strike in a secret ballot vote. The workers, members of Teamsters Local 100 in Cincinnati, angrily voiced their opinions on the company's contract proposals that would destroy job security and seniority, as well as remove the workers' legal rights to honor picket lines…
Teamsters cuts to factor into Senate hearing Sun Times Network …Massive pension cuts proposed by the Teamsters' Central States Pension Fund will figure prominently in a U.S. Senate hearing Tuesday. The Senate Finance Committee will take up "The Multi-employer Pension Plan System: Recent Reforms and Current Challenges" at 9 a.m. Central. Presenters scheduled include Rita Lewis, an Ohio woman who receives benefits from Central States as the widow of a driver who died late last year…
GLOBAL LABOR & TRADE
Nurses in several Chinese cities strike over low pay and benefits CLB …Nurses in at least eight hospitals across China have gone out on strike in the last six months over low pay and benefits and demands for equal pay for equal work. Most recently, several dozen nurses in Chongqing walked off the job on 19 January demanding pay increases. This followed a strike involving more than 100 nurses in Huaibei, Anhui, on 8 January, demanding a pay increase and equal employment status…
17,000 shoe factory workers strike in southern Vietnam Thanhnien News …Thousands of workers at a Taiwanese footwear factory in southern Vietnam were on strike for a second day on Friday to protest a new rule that they have called unfair and unreasonable. The 17,000 workers, out of a total of 21,600 workers of the Pouchen shoe company in Dong Nai Province, are expected to resume the strike next week…
Brazil: Laid-off workers occupy factories, demand pay AlJazeera …Claudio and others began camping outside the Campinas factory to make sure production equipment wasn't removed. Mabe then filed for bankruptcy at the Campinas and nearby Hortolandia factories and dismissed a total of 1,850 workers. Shortly after, Claudio and his colleagues stormed the Campinas factory and occupied it. They say they are now owed three months' salary, one of which is the 13th monthly salary Brazilian workers are entitled to…
Some progress made on TTIP but roadblocks remain Irish News …Senior European and American sources are privately claiming a "narrow victory on points" and "some concessions" after the 12th round of formal negotiations into the Transatlantic Trade and Investment Partnership (TTIP) wound up in Brussels at the weekend with an agreement still some way off. Many roadblocks remain to the deal…
Russ Feingold calls on Ron Johnson to oppose Trans-Pacific trade deal Journal-Sentinel …In the race for the U.S. Senate, trade is yet another issue that separates the candidates. On Monday, Democratic challenger Russ Feingold called on Republican incumbent U.S. Sen. Ron Johnson to follow his lead and oppose the Trans-Pacific Partnership, a trade deal negotiated by President Barack Obama's administration and 11 Pacific-Rim countries…
World Bank Woos Western Corporations to Profit From Labor of Stranded Syrian Refugees Alternet …Under the guise of humanitarian aid, the World Bank is enticing Western companies to launch "new investments" in Jordan in order to profit from the labor of standed Syrian refugees. In a country where migrant workers have faced forced servitude, torture and wage theft, there is reason to be concerned that this capital-intensive "solution" to the mounting crisis of displacement will establish sweatshops…
As Schengen Crumbles, EU Rallies Demand #SafePassage for Refugees Common Dreams …With refugees dying by the hundreds and stranded by the thousands, people across the EU and beyond rallied on Saturday for "safe passage." "No more bracelets! No more confiscations! No more borders closed!" organizers said in a call-to-action online. Events big and small were planned for 115 cities in 28 countries. "These people are running away from death," the statement continued…
When Too Much Is Terrible (opinion) Huffington Post …China makes too much steel. And many other commodities. By providing government subsidies and other supports like currency manipulation that are illegal under international trade regulations, China sells those products overseas at prices below production cost, undercutting fair market manufacturers like U.S. Steel and Republic Steel in Lorain….
STATE & LIVING WAGE BATTLES
Bills would allow employees to vote on right-to-work Detroit Free Press …A Detroit-area Democrat has introduced a pair of bills that would let employees vote to undo right-to-work policies in their workplace. The bills would change Michigan's controversial right-to-work laws to allow public and private employers to agree to all-union contracts if such contracts are supported by the employees…
Maine's November ballot may include a battle of minimum wages Press Herald …Business groups plan to unveil a proposal Wednesday for a $10-an-hour minimum wage by 2020, a move that critics are attacking as "back-room legislative maneuvering" to weaken support for a November referendum on a $12-an-hour minimum. Mainers will vote this fall on a ballot initiative to raise the state's minimum wage from $7.50 to $9 an hour in 2017…
N.J. public employee unions irked by Christie call to cut health benefits NJ.com …Gov. Chris Christie's state budget address came with a public challenge to cut $250 million from state employees' health benefits. Public employee union members of the two committees that design health care plans for government workers say they view Christie's call as a threat – and point out that he has no power to order the changes….
Voter ID laws again gaining traction in Missouri legislature Kansas City Star …It seemed that Missouri Republicans scored a big win when they passed a voter ID law in 2006, but the cheers were short-lived. The Missouri Supreme Court struck down the law on grounds that requiring voters to present photo IDs to vote was at odds with the constitutional right to vote. Every year since, Republican lawmakers sought to amend the state constitution and pass voter ID, yet came up short every time. This year, Republican leadership fast-tracked voter ID…
Some Good News in the Fight for 15 The Nation …While Fight for 15 protests rumble across the country, chasing the primary races, the country's top labor board has just delivered a preliminary victory on the path to $15 and a union for fast food workers. The case dates back to Spring 2015 at a Burger King outlet in Missouri, where a small group of workers protested for labor justice and paid dearly for it…
How to level the playing field for working families (opinion) Boston Globe …No one who works full-time should live in poverty — and that starts with raising the minimum wage to $15 an hour. It also means passing equal-pay laws. The gender pay gap can add up to hundreds of thousands of dollars in additional wages over a lifetime of work for women doing the same jobs as their male colleagues…
U.S. LABOR
With Fewer Members, a Diminished Political Role for Wisconsin Unions New York Times …Long a labor stronghold, the state has lost tens of thousands of union members, leaving Wisconsin with a smaller percentage of union members than the national average, new federal figures show. The drop is most pronounced in the public sector: More than half of Wisconsin's public workers were in unions before Mr. Walker's cuts took effect. A little more than a quarter of them remain…
Workers flocking to unions in Conn. Stamford Advocate …Connecticut unions added 38,000 members in 2015, according to new government estimates, a surge of nearly 17 percent to push the statewide membership totals to 269,000 people and representing the sharpest gain of any state in the Northeast. Nationally, unions gained 216,000 members in 2015…
UAW On Strike At Trane In Lexington WTVQ …Members of a United Auto Workers (UAW) local went on strike over the weekend at Ingersoll-Rand's 'Trane' facility in Lexington. The union says it's because of unfair labor practices. The union's contract expired on February 27 at 10:00 p.m., according to the company. The company says it offered union workers a new contract and they rejected it…
Wage Theft Claims Surge As Oil Prices Fall Wyoming Public Media …Oilfield bankruptcies of companies large and small have been surging as prices remain at their lowest levels in a decade or more. But it's not the only way a worker can be left underpaid. An Inside Energy analysis shows a growing number of oil workers are turning to the courts, saying they weren't paid fairly even when times were good…
About 350 Union Workers Strike At Tesla Gigafactory ThisIsReno …Unions are protesting today at the Tesla Gigafactory in Storey County. About 350 union workers walked off the site, according to union officials. Eloy Jara, market representative for Laborers Local 169, said an out-of-state and non-union contractor, Brycon Corp, was paying substandard wages to employees. Tesla's spokesperson said the company is committed to hiring Nevadans…
Many Uber, Lyft Drivers Are Underinsured, Survey Finds NewsOK …The rideshare industry has expanded at a fast pace since its debut in 2012. Last year, Uber executives estimated their drivers were providing 2 million rides a day worldwide. A new survey found that many rideshare drivers may not have enough auto insurance coverage to fully protect themselves, and that they also don't understand the risks involved…
A.F.L.-C.I.O. Prepares to Create Its Own 'Super PAC' to Get Voters to the Polls New York Times …The A.F.L.-C.I.O., the federation of unions representing nearly 10 million workers, is preparing plans for a "super PAC" that would raise tens of millions of dollars and focus on grass-roots efforts to mobilize voters. The director of the federation's campaigns department, David Boundy, recently presented the proposal in San Diego, where officials from the federation and its member unions gathered for its winter meeting last week…
States Reduce Jobless Checks, Adding Pressure to Unemployed ABC …States traditionally have offered up to half a year of aid for the unemployed as they search for new jobs. But since the end of the Great Recession, eight states have reduced the number of weeks that people can draw benefits, while others have cut the amount of money the unemployed can collect. The cutbacks generally are intended to help shore up unemployment insurance trust funds, which went insolvent in 35 states following the recession that began in 2008…
SOCIAL JUSTICE & OTHER NEWS
The Kochs Go After Electric Car Subsidies PR Watch …According to an anonymous industry source who spoke to journalist Peter Stone, a new advocacy group will "make the public aware of all the benefits of petroleum-based transportation fuels." If the group follows the usual Koch playbook, expect bogus "research" studies by Koch-funded "think tanks," well-placed op-eds that repeat Koch talking points without disclosing ties to the network, and fear-mongering ads that hide their fossil fuel funding…
Thousands Of Domestic Violence Victims Who Seek Help Are Turned Away Every Day Think Progress …According to the NNEDV's annual survey of domestic violence service providers, on a given day in 2015, 12,197 victims who sought help had to be turned away. Beyond cutting programs, many service providers had to eliminate staff. Last year, they laid off 1,235 staff members, or an average of 1.4 people each. That comes on top of 1,392 staff that were cut in 2014. Nearly 80 percent of the staff eliminated last year were in direct service positions…
Black students kicked out of Trump rally, apparently for being black Daily Kos …Donald Trump's campaign is denying having told the Secret Service to remove 30 black students from a Monday rally they were attempting to attend quietly and peacefully, but Secret Service agents say they kicked out the students at Trump's request. The sight of the students, who were visibly upset, being led outside by law enforcement officials created a stir at a university that was a whites-only campus until 1963. "We didn't plan to do anything," said a tearful Tahjila Davis..
Hundreds March After Police Shooting in Raleigh Leaves a 24-Year-Old Black Man Dead Slate …Hundreds of people gathered in Raleigh, North Carolina, on Monday to mourn the death of a 24-year-old black man who was shot by a police officer earlier in the day during a foot chase. Details about what exactly happened are still sketchy, but according to the News & Observer in Raleigh, Akiel Denkins had started running when the officer, 29-year-old D.C. Twiddy, moved to arrest him…
Private Prisons Are Cashing In on Refugees' Desperation New York Times …Advocates of private immigration detention claim they are saving taxpayers money. But that seems unlikely. The American government spends more on immigrant detention today than it did 10 years ago, when the number of border crossings was higher. The Corrections Corporation of America and other companies have lobbied politicians to keep more people behind bars rather than deporting them. Congress requires that at least 34,000 people be housed daily in detention centers…
« Previous
Next »