Uncategorized
Today's Teamster News For October 11, 2016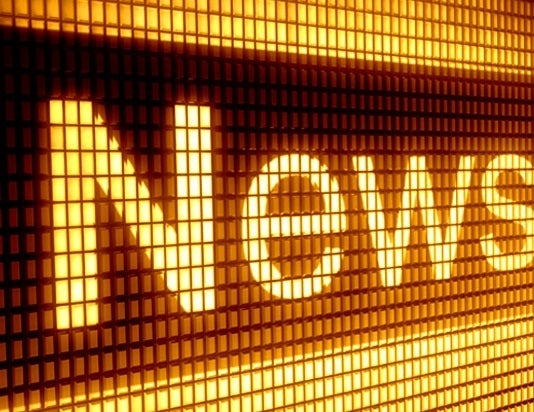 TEAMSTERS
Teamsters Handbill at NetJets Over Maintenance Subcontracting Teamsters…Aircraft mechanics, fuelers, cleaners and stock clerks passed out hundreds of handbills to their NetJets co-workers in the company cafeteria in response to their employer's decision to subcontract critical maintenance work to third-party vendors…
Teamsters Local 202 Awards 40 College Scholarships Teamsters…"Local 202 is here to support these Teamster kids, whether their ultimate goal is to follow their parents' footsteps into our union or forge another path," said Daniel Kane Jr., President of Local 202 in New York City. "The scholarship fund is part of that legacy"…
Teamsters Urge Court Intervention to Protect Public Interest in Mega Beer Merger Teamsters…In a comment letter submitted to the U.S. Department of Justice (DOJ) this week, the International Brotherhood of Teamsters raises serious questions whether the Antitrust Division has adequately remedied the harm to competition resulting from the largest beer merger in history – the $107 billion merger of Anheuser-Busch InBev (ABI) [NYSE: BUD] with SABMiller…
Teamsters Approve Sikorsky Contract Connecticut Post…Members of Teamsters Local 1150 voted 2,104-140 to approve a proposal by Sikorsky Aircraft that will ensure 200 U.S. Navy helicopters will be built at the company's site in Stratford…
Workers at Prince Minerals in Delaware Join Teamsters Local 326 Teamsters…Workers at Prince Minerals near the Port of Wilmington, Delaware voted today to join Local 326. There are 21 workers in the bargaining unit. "The guys worked really hard to form their union over the past four months and we look forward to negotiating a strong first contract for them," said Joe Smith, President of Local 326 in New Castle, Del…
With New Agreement, Teamsters and Great Lakes Coca-Cola Work Together to Keep Attendance Program Fair Teamsters Local 727…Earlier this year, Teamsters Local 727 filed a grievance contesting Great Lakes Coca-Cola's unilateral implementation of a new attendance policy which greatly impacted members' job security and resulted in several disciplinary actions including three member terminations. Since filing the grievance, Teamsters Local 727 has been hard at work to get the disciplines removed and terminated members back to work…
GLOBAL LABOR & TRADE
Lew: TPP Can Get Done in the Lame-duck Session The Hill…Treasury Secretary Jack Lew on Thursday expressed confidence that Congress will pass President Obama's signature trade agreement after the November elections. Lew, who has remained consistently upbeat about the prospects of ratifying the Trans-Pacific Partnership (TPP), said a vote for the massive Asia-Pacific deal in the lame-duck session should be easier for lawmakers than the one they cast last summer for trade promotion authority…
How Trade Deals Have Hurt American Workers The New York Times…Our communities work to create new enterprise, but the downdraft of job outsourcing to penny-wage places coupled with a deluge of unchecked imports remains severe, quashing economic growth…
Fiat Chrysler Deal With Union Averts Strike in Canada The New York Times…Fiat Chrysler Automobiles avoided a strike late Monday night by about 10,000 employees at three plants in Canada. The company reached a last-minute settlement with the workers' union, Unifor, which mirrors the main points in a contract that workers reached last month with General Motors of Canada…
Trade Transparency is What Public Wants OshKosh Northwestern (opinion)…The Trans-Pacific Partnership has received heightened attention in this campaign season, including for the lack of transparency in its negotiating process. Renewed focus on the TPP stems from the information that was disclosed when the trade deal's full text was finally released last November, as provisions with the potential to cause great harm to U.S. labor, the environment and public health came to light…
Oil Workers Strike Ends in Norway Offshore Post…The Norwegian Oil and Gas Association and the Industri Energi union have finally reached an oil service agreement, ending a three-week strike involving more than 300 Norwegian oil service workers. The workers had gone on strike in September following a mediation over the collective oil service agreement between the Association and the union, which affected Schlumberger Norge, Baker Hughes Norge, Halliburton Norge, Oceaneering and Oceaneering Asset Integrity…
TTIP Negotiators Lower Expectations EU Observer…The 15th round of negotiations over the EU-US free-trade deal TTIP ended last Friday (7 October) in New York without much fanfare. At the concluding press conference, US and EU chief negotiators Dan Mullaney and Ignacio Bercero spoke at length about the rationale for a transatlantic trade pact, rather than reporting on the round's results. The previous one, in July, closed with the goal to conclude negotiations by the end of the year. That bar is now set much lower…
Brazil's Michel Temer Battles to Sell Austerity Reforms Financial Times…Mr Temer, who took power in August when his predecessor Dilma Rousseff was impeached for budgetary irregularities, is seen as an expert backroom dealer in Brazil's arcane political scene and is expected to navigate the reforms through the country's fractious congress. The question is whether Mr Temer, known as a dry constitutional lawyer in a country that prizes informality, has the charisma to persuade voters to accept a cap on spending on public services, such as hospitals and schools, when the quality of these is already considered chronically bad…
STATE & LIVING WAGE BATTLES
Federal Judge Extends Voter Registration Deadline, Rebukes State for 'Irrational' Decision Tampa Bay Times…U.S. District Judge Mark Walker granted the Florida Democratic Party's request for a temporary restraining order, which included a rebuke of the state for refusing to extend the deadline past its scheduled time of 5 p.m. today. "Quite simply, it is wholly irrational in this instance for Florida to refuse to extend the voter registration deadline when the state already allows the governor to suspend or move the election date due to an unforeseen emergency," Walker wrote in a 16-page order. "If aspiring eligible Florida voters are barred from registering to vote, then those voters are stripped of one of our most precious freedoms"..
The #FightFor15 Movement is Taking on McDonald's for Allegedly Ignoring 'Rampant' Sexual Harassment Fusion…On Wednesday, Fight for 15 organizers announced that 15 McDonald's employees had filed separate charges against the iconic burger chain with the Equal Employment Opportunity Commission, alleging they had faced inappropriate—and illegal—sexual contact, innuendo, and propositions while working for the company, the Chicago Tribune reported…
A Pediatrician's View Of Paid Parental Leave NPR's All Things Considered…Paternity leave can make a big difference in a dad's long-term engagement with the child, doctors find. Paid family leave also fosters breastfeeding and reduces the incidence of maternal depression. NPR talked with Dr. Benard Dreyer to get a better sense of what the scientific evidence says about the health benefits of paid family leave….
Work-life Balance Tops List of Young Workers' Worries The Telegraph…Young employees are much more likely to be hit by workplace stress than tough older colleagues, with junior staff most likely to worry about work-life balance, according to a new study. Younger workers put greater emphasis on how their jobs affect their time away from the office, with 69pc of Generation Y listing work-life balance as the next biggest worry…
Doctors Would All Support Obamacare if They Saw the Vast Inequality that I Do The Guardian (opinion)…When Americans head to the polls in November, they'll be deciding the fate of the Affordable Care Act, what Barack Obama has called "the most important healthcare legislation enacted in the United States since the creation of Medicare and Medicaid in 1965". Over the past decade, healthcare providers have observed the rollout of Obamacare and its net-positive impact on their patients and their practice of medicine…
Oliver Hart and Bengt Holmstrom Win Nobel in Economics for Work on Contracts The New York Times…Oliver Hart and Bengt Holmstrom were awarded the Nobel Memorial Prize in Economic Science on Monday for their work on improving the design of contracts, the deals that bind together employers and their workers, or companies and their customers. Dr. Holmstrom, a professor at the Massachusetts Institute of Technology, has had a particular influence on executive pay practices…
Why Men Are Scared to Take Paternity Leave Bloomberg…One would think that if given the paid time off to care for their newborns, men would take it. But even at the rarified companies that offer paternity or parental leave, new dads don't often take advantage of the benefit. Why not? Sure, there's the cultural stigma and the (legitimate) fear of losing out on job opportunities. But giving men less time off than women might also have something to do with it…
U.S. LABOR
Chicago Teachers Strike Averted with 11th-hour Tentative Contract CBS News…Chicago teachers and the nation's third-largest school district struck a tentative deal on a new contract late Monday, minutes before the deadline, averting what would have been the second major strike since 2012 for Chicago Public Schools just hours before union members were set to hit the picket lines…
Harvard, Janitors Union Begin Contract Negotiations Today Boston Business Journal…It's been a busy week for union negotiators at Harvard. Dining service workers walked out on Wednesday, and negotiators for campus janitors begin their own set of talks today. Negotiations for a new, multi-year contract between Harvard University and union custodians are set to begin today, union officials said. The contract affects more than 700 custodians who maintain Harvard buildings in Cambridge and Boston…
Teachers Union Claims The 'Trump Effect' Is Warping Kids' Minds Huffington Post…The NEA is the largest labor union in the country and represents 3 million educators, roughly three-quarters of them women. It has endorsed Hillary Clinton for president, and now it's leading a campaign that portrays her Republican opponent, Donald Trump, as a schoolyard bully who's filling children with hate…
IATSE Hopes Atlanta Win Will Help Spur Organizing in the South In These Times…Perseverance paid off for a hardy band of stagehands trying to organize a labor union for concert workers and other temps in the Atlanta area. After three years of determined effort, including a major defeat in federal court, the workers have staged a comeback with the ratification of a first contract with one of the most prominent concert promoters in the country…
Sources: NBA, Union Optimistic New CBA Deal Likely Finalized Within Several Weeks Yahoo Sports…The NBA and National Basketball Players Association have made significant progress toward a new Collective Bargaining Agreement, and there is strong optimism among officials on both sides that a deal could be finalized in the next several weeks, league sources told The Vertical…
Over 94 Million Americans Are Outside the Labor Force and That's Almost Certain to Rise Wall Street Journal…At first blush, it's one of the most startling statistics about the U.S. labor market: Over 94 million Americans over the age of 15 do not have a job and are not looking for work. Republican Presidential candidate Donald Trump has repeatedly highlighted the statistic and Speaker of the House Paul Ryan has hailed it as a sign of economic decline. But here's the challenge with touting that figure as "too high" or promising to reverse it: The number of Americans outside the labor force is almost certain to climb dramatically in coming decades for the simple reason that the population is getting both larger and older…
Americans Like Their Jobs, but Worry About Keeping Them CNN Money…Americans generally enjoy what they do for a living, but they are concerned about diminishing job security. The 2016 presidential election has shone a spotlight on jobs and whether Americans today need a college degree to get ahead, or even just to tread water, as well as the impact of globalization and trade on American workers…
SOCIAL JUSTICE & OTHER NEWS
Top 5 Takeaways From the Second Presidential Debate PBS Newshour…Donald Trump had a better night than expected. Hillary Clinton missed some opportunities to defend her record and attack her opponent. The second presidential debate on Sunday night was marked by contradictions: ugly personal attacks and policy-heavy segments, plenty of lies and moments of actual candor (at the very end)…
Immigration is A Dying Issue CNN (opinion)…The debate during the past three, maybe four, presidential elections focused on what to do about 11 million undocumented immigrants. But notice that George W. Bush, John Kerry, Barack Obama, John McCain, Mitt Romney, and now Trump and Clinton have been talking about the exact same number? It's been oddly steady for eight years…
Brooklyn Lawsuit Could Affect the Fate of Millions of Immigrants Nationwide The New York Times…Mr. Batalla Vidal filed a lawsuit in Brooklyn claiming that officials of the United States Citizenship and Immigration Services had illegally revoked his work permit by adhering to a 2015 ruling by a federal judge in Texas that halted an expansion of President Obama's signature immigration plan called Deferred Action for Childhood Arrivals known as DACA. In November 2014, Mr. Obama used his executive powers to expand the DACA program, increasing the length of work permits for eligible children of undocumented immigrants to three years from two years…
Wells Fargo Isn't the Only Firm That Needs a Lesson The New York Times (opinion)…Some top private equity firms have been accused of putting their interests ahead of their clients', but state pension officials still do business with them…
Donald Trump — Who Made and Lost Billions with Help of Millions in Loans from Rich Daddy — Claims He is A 'Blue Collar Worker' New York Daily News…The billionaire mogul claimed Monday – during his first public appearance since a bitter debate with Hillary Clinton the prior evening – that he saw himself as a "blue collar worker." "I love blue collar workers," Trump said at a campaign event in Ambridge, Pa. "And I consider myself in a certain way to be a blue collar worker." "I treat them with dignity … there are great people," the GOP nominee added, forgetting to mention the billions he made – and lost – throughout his career as a real estate magnate…
« Previous
Next »