Teamsters Win Pay Raises for North Carolina School Workers and Bus Drivers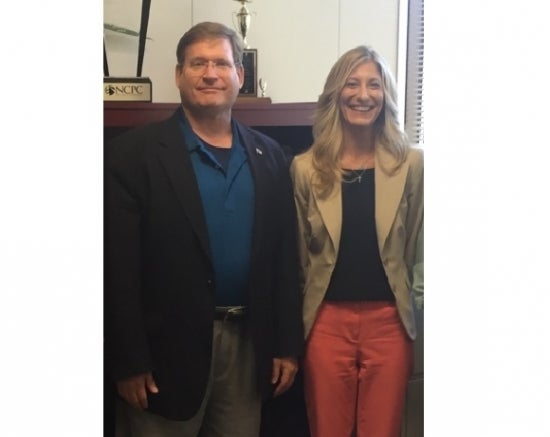 On July 1, school support personnel throughout North Carolina received the largest state legislated pay increase in eight years. The state budget also included a $16.8 million provision dedicated to raising the average rate of pay for school bus drivers. The increases come after several years of intense lobbying by Teamsters Local 391.
"After hundreds of phone calls, emails and video messages to state legislators by our members, we are very happy to see this increase for classified employees and the provision to raise school bus driver pay," said Local 391 President Michael McGaha. "It's great to see our members being recognized for all of the hard work that they do in schools throughout the state."
The pay raises are part of the budget passed by the North Carolina General Assembly. The average increase for state bus drivers will be 8 percent. In addition to the pay raises for bus drivers, other school support personnel such as safety assistants, custodians and cafeteria employees will receive a $1,000 annual raise. It also raises the pay scale cap on how much the state will cover for bus driver salaries from $15.83 to $17.11 per hour.
The legislation passed by the General Assembly also calls for a study to be commissioned by the Department of Public Instruction on the impact of bus driver compensation on the challenge of recruiting and retaining bus drivers. The commission is expected to report its findings to the General Assembly in April of next year.
In addition to all emails that Teamster members sent to elected officials, Local 391 partnered with school board members throughout the state to lobby the Republican leadership.
"Over the years, we built relationships with moderates in the Assembly," said Local 391 Recording-Secretary Rachel Eitzen. "We worked closely with the Chairman of the Appropriations Committee, Nelson Dollar, and our partners in school districts throughout the state were able to back up what we were saying regarding the importance of these pay increases."
Eitzen added that the General Assembly's leadership was persuaded by safety and turnover concerns and the impact that they had on school districts.
"This isn't just an economic issue, this is also about providing the best possible services for students in the state," Eitzen said. "These pay increases are good for support personnel, good for school districts, and good for all of North Carolina's public school students."
« Previous
Next »