Uncategorized
Teamsters Support Improved Pensions for N.Y. Law Enforcement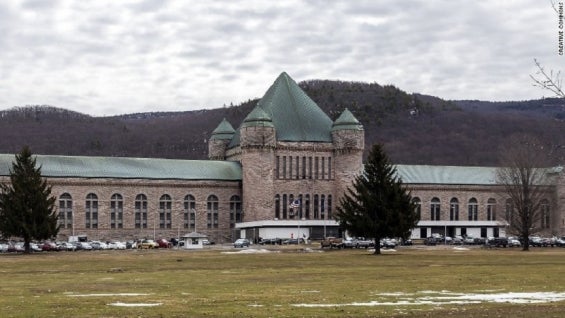 (WASHINGTON) – Teamsters General President Jim Hoffa today wrote New York Gov. Andrew Cuomo to request enactment of a new law that would provide for an optional 20-year retirement for county correction officers and deputy sheriffs in the state.
In his letter, Hoffa urged the governor to sign the measure into law in order to end the pension disparity between correctional officers and other law enforcement personnel in New York State. "As you know, these courageous men and women fulfill an important public safety responsibility by supervising murderers, rapists, and drug dealers," he wrote. "On a daily basis, they put themselves at risk where confrontations with inmates frequently result in their personal injury and sometimes death."
The Teamsters Law Enforcement League represents thousands of public safety officers across the country, including deputies at the Erie County Holding Center (ECHC) in Buffalo. The ECHC is the second-largest detention facility in New York State with more than 20,000 inmates processed annually.
"The demanding nature of the job corrections officers do warrants early retirement for the brave men and women who protect and serve their communities," said George Harrigan, President of Teamsters Joint Council 46.
The legislation, which has passed the state Senate and Assembly, amends the New York State Retirement and Social Security Law by permitting counties to offer a special pension for officers who are frequently assaulted, and sometimes killed, while overseeing dangerous inmates.
Founded in 1903, the International Brotherhood of Teamsters represents 1.4 million hardworking men and women throughout the United States, Canada and Puerto Rico. Visit www.teamster.org for more information. Follow us on Twitter @Teamsters and "like" us on Facebook at www.facebook.com/teamsters.
« Previous
Next »