Teamsters Local 135 Spearheads Health Care Initiative for Members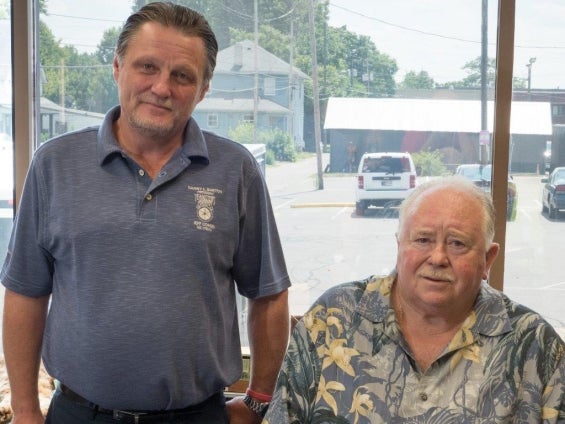 In an effort to help make its members healthier and to reduce the costs of health care in general, Teamsters Local 135 has taken steps to meet these goals.
The effort began after Local 135 listened to members' concerns about the challenges of traditional health care coverage. President Danny Barton and Secretary-Treasurer Jeff Combs responded by assessing new health care options for their members.
With a large population of Hispanic and Burmese people in the union, finding providers who could communicate with members was a major challenge. This led to a high percentage of these populations using the emergency room as their primary care source. Many members were not seeking regular primary or preventative care to address issues before they developed into larger and more expensive health problems.
Additionally, busy schedules made it difficult for many people to make appointments for care during the work day. The Teamsters needed a more flexible solution.
Finding Better Care
Working closely with a consultant, Barton, Combs and Patricia Wilson, Local 135's Fund Administrator for the Indiana Teamsters Health Benefits Fund, and other members of the Local 135 leadership team, began to assess new healthcare options for their members. They were introduced to Activate Healthcare, an on- and near-site healthcare provider who offered them the ability to customize a clinic based on their member's specific needs.
With Activate's help, providers were interviewed and selected by Local 135 leaders to ensure they met criteria necessary for serving their populations. A Spanish-speaking medical assistant and a Burmese translator were hired to bridge the language barrier. In addition, great care was given in selecting the best clinic location to provide convenience and accessibility to the majority of the union's members.
"First and foremost, we were looking for a solution that reduced costs for our members and also provided great care," Barton said. "But the personal aspect of having providers who really get to know our members, and spend time answering their questions and helping them get healthier was also a big part of our decision to build a clinic."
Exceeding Expectations
Becky Nelson, the wife of a Local 135 Teamsters member, recalls her relationship with the clinic as one that grew over time.
"I initially went in because there was an incentive program in place, where you'd get a reward if you went in for your annual check-up," Nelson said. "Through that experience I learned that I could bring my kids in for sports physicals or come in and see the provider if I wasn't able to go to my regular doctor."
Nelson says she now visits the clinic regularly to monitor her cholesterol and pre-diabetes, conditions that previously went undiagnosed at her family doctor. "I've made changes to my diet and activity levels based on feedback from the clinic providers and they help me set goals so I can track my progress," she said.
Since opening in January 2014, the Indiana Teamsters Health Benefits Fund Medical Clinic has offered comprehensive preventive care, chronic condition management and wellness services to more than 4,000 eligible members and their spouses and dependents.
Teamsters Local 135 members achieved better health outcomes in the three years since the clinic's inception, including:
· 76 percent of individuals with high cholesterol levels lowered them to normal levels
· 66 percent of people with high blood pressure lowered it below 140/90
· 41 percent of individuals with "obese" BMI levels in year two improved their BMI by at least 1 percent in year three.
· 5 percent of the 339 individuals who were tobacco users in year two became non-users in year 3.
In addition to improved health outcomes, Teamsters Local 135 has seen a net cumulative savings of nearly $4.9 million and a cumulative return on investment (ROI) of 84.2% over a period of three years. Prior to the clinic, each prescription cost the organization $27 and members $10. Now the same prescriptions cost Local 135 less than $6 and are free for members. On-site lab work also helps reduce costs for both parties. Since the clinic's inception, members and their dependents have saved an estimated $791,000 on out-of-pocket costs.
Sharing Their Success
Now with more than three years of experience utilizing the clinic for their members, Barton and Combs are pleased with the results they've seen so far.
"It seems like the healthcare industry keeps getting more expensive and complicated for people to understand, but we've found a way to avoid these frustrations and keep our members happy, healthy and saving money," said Combs.
Barton and Combs hope to share their successes with other Teamster locals across the nation.
"At the end of the day it's all about providing our members with better medical care, and that's what having the clinic has done for us," Barton said. "The Teamsters have historically been a strong organization that takes care of its members, and we're proud to be able to offer high-quality healthcare at an affordable cost to our members and their families."
« Previous
Next »