Parking Valets at Las Vegas Hard Rock Hotel & Casino Win Strong Teamster Contract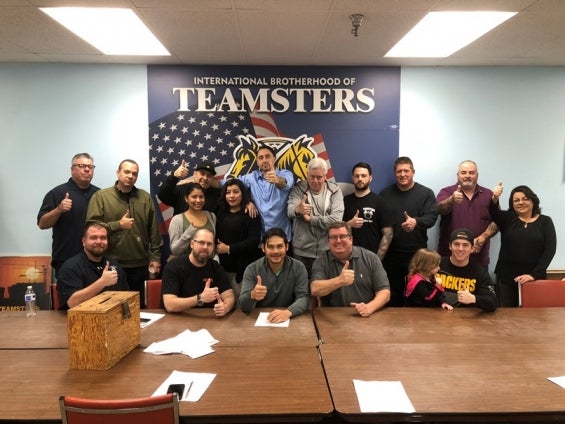 After years of legal action in federal court, NLRB charges for unfair labor practices, and numerous protests and rallies, valet parking attendants at the Hard Rock Hotel and Casino in Las Vegas voted unanimously this week to approve their first Teamster contract. The agreement provides a substantial wage increase, a Teamsters pension plan, and a health and welfare plan paid in full by the employer.
"This contract is a victory for our parking valet members at Hard Rock and it's a victory for all Teamsters in Local 986," said Chris Griswold, Secretary-Treasurer of Local 986. "For eight long years these workers stood together and withstood management's anti-union tactics and delays. Their endurance and solidarity is an inspiration to Teamsters everywhere."
In 2009, the valet parking attendants voted for representation with Teamsters Local 986. Hotel management waged an aggressive anti-union campaign that lasted more than eight years but the workers never lost their faith or their strength to fight. They were supported by the leadership of Chris Griswold, Carin Zelenko from the IBT Capital Strategies Department and General President Jim Hoffa.
In addition to $2 an hour pay raises and a Teamster pension, the new contract includes health and welfare benefits fully paid by the company. Hard Rock parking valets are currently paying between $400 and $500 a month in health care. With their new Local 986 contract, they will pay zero.
Thanks to the support of the International Brotherhood of Teamsters, UNITE HERE and Teamster members across the country, Local 986 Hard Rock valets stayed strong and united – and now they have a strong contract.
« Previous
Next »