Losing Patience: Stericycle Shareholders Join Teamsters to Oust Long-Time Director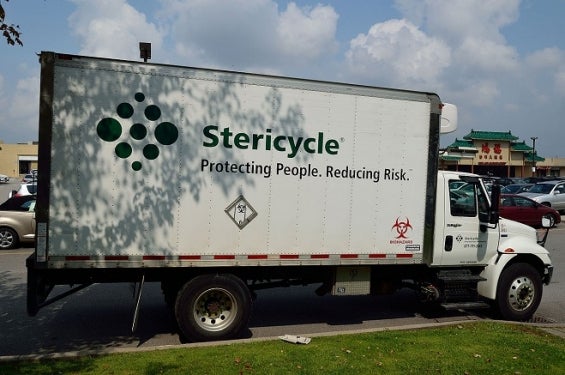 (CHICAGO) – Stericycle Director and company co-founder John Patience failed to secure majority support for his re-election at the company's annual shareholder meeting yesterday.

The vote follows an investor call-to-action by the International Brotherhood of Teamsters, a long- term Stericycle (NASDAQ:SRCL) shareholder, to withhold support for the 29-year veteran director.

In an April 2018 letter to Stericycle shareholders, Teamsters General Secretary-Treasurer Ken Hall cited concerns about the company's historically insular board – its failure to oversee internal controls and mitigate legal and compliance risk. Patience, who served 21 years on the board's audit committee, bears significant responsibility for a costly billing scandal that has plagued the company for years, Hall argued.

Claims that the company systematically and routinely overcharged customers for medical waste pick-ups for a decade have cost the company upwards of $300 million in legal settlements – equivalent to 64 percent of operating income in FY 2017. The scandal, which has impacted customer retention and billing rates, coincided with a significant slide in the company's stock price since the problem was first reported in January 2013, and exposed weaknesses in the company's internal controls over financial reporting for the past three years.
"Shareholders have lost patience with this clubby board," Hall said. "This is no time to circle the wagons. Stericycle must accept the resignation of John Patience and take the opportunity to refresh its board of directors."
Founded in 1903, the International Brotherhood of Teamsters represents 1.4 million hardworking men and women throughout the United States, Canada and Puerto Rico. Visit www.teamster.org for more information. Follow us on Twitter @Teamsters and "like" us on Facebook at www.facebook.com/teamsters.
« Previous
Next »