Uncategorized
Voter Suppression Rears its Head Again in Georgia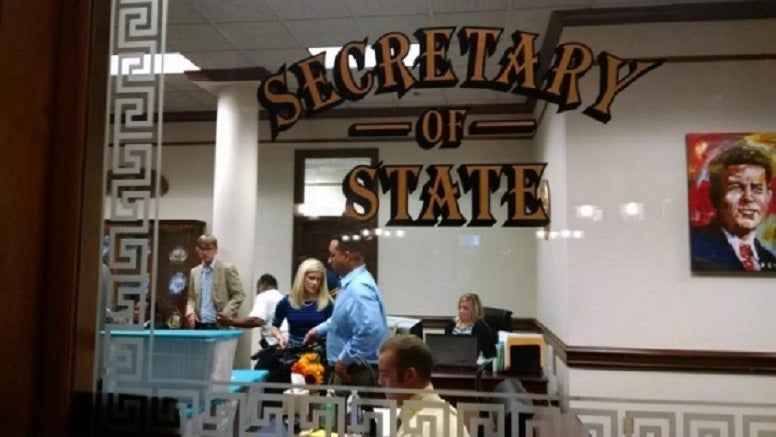 Georgia Secretary of State Brian Kemp is one of the nation's most successful champions of voter suppression. During the two previous election cycles, the office he heads in the Peach State slow-rolled the processing of some 150,000 new, mostly minority, voter registrations.
So it should come as no surprise that Kemp is up to his old tricks again in 2018. The bigger injustice? He's now the Republican nominee for governor of Georgia.
Kemp is being sued by civil rights groups for sitting on some 53,000 registrations, which were uncovered by the Associated Press last week. The campaign of his opponent, Stacey Abrams, is demanding that he resign from his current office. But Kemp seems unfazed.
Under Georgia's "exact match" verification process, an application could be rejected due to a data entry error or a dropped hyphen in a last name. Information on voter applications must exactly match information on file with the Georgia Department of Driver Services or the Social Security Administration.
So who makes up those more than 50,000 registrations on hold? About 70 percent are African-American, according to an analysis by the AP. Georgia's overall population is 32 percent black.
That may not even be the worst of Kemp's actions, however. Kemp's office, using a practice he calls voter roll maintenance, has cancelled more than 1.4 million voter registrations since 2012. Of those, some 670,000 were struck from the rolls in 2017 alone.
"As Teamsters, our vote is sacred. For the Secretary of State Brian Kemp to deny working people their vote goes against our principles as union members that every vote counts," Teamsters Local 728 President Randy Brown said.
"We have every reason to believe that union members, even Teamsters, may have been purged from the rolls," he added. "This is not a partisan issue. This is about democracy."
The Teamsters have been outspoken in calling out Kemp's behavior before. Back in 2014, Teamsters General President Jim Hoffa called on Kemp to "do his job and process all valid applications." But two years later, Georgia's Secretary of State did it again, stymying some 100,000 voter registration applications just weeks before Election Day.
Now, in 2018, Georgia's GOP gubernatorial nominee still hasn't gotten the message. To him, democracy is evidently a foreign concept.
The U.S. is supposed to be a nation of one person, one vote. But how can that be when tens of thousands of voting-aged adults like those identified by media reports in Georgia are trying to vote but are turned away by the state. How can they, or anyone, believe that the electoral process is fair?
This is what a real rigged election looks like. In Georgia, a man seeking to be the state's top elected official is intervening to stop people who have filed the proper legal paperwork from having it processed in time to exercise their constitutional rights to vote. State residents deserve better.
« Previous
Next »