Uncategorized
Neal Bill Offers Opportunity to Honor Pension Promise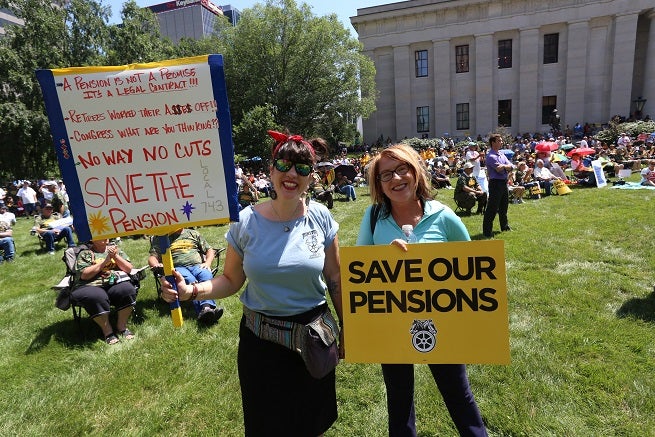 The struggle to ensure the retirements of millions of hardworking Americans continues. But the reintroduction of essential legislation by a long-time pension protector could go a long way toward bolstering nest eggs jeopardized under the current system.
Rep. Richard Neal of Massachusetts, the new chairman of the powerful House Ways & Means Committee, unveiled legislation this week that would improve the security of multiemployer pensions covering 1.5 million Americans that currently are facing insolvency. And given the lawmaker's new prominent position, the bill has an excellent chance of advancing through the House.
The bipartisan bill, which has five Democratic and five Republican co-sponsors, is badly needed. As it stands, there are more than 300 multiemployer plans across the country — including the Teamsters' Central States Pension Fund — that are in danger of failing. The Teamsters have been fighting for years for a legislative solution and are anxious again to work with members of both parties to guarantee that a solution passes congressional muster.
"With the new Congress now seated in Washington, the Teamsters want to let lawmakers know it is time to work together across party lines to secure the hard-earned retirements of retirees and workers," Teamsters General President Jim Hoffa said. "These hardworking Americans deserve to receive the benefits they were promised."
In the past year alone, the Teamsters have been front-and-center in fighting to protect multiemployer pensions. That includes co-hosting a rally in Columbus, Ohio last July that drew upwards of 14,000 people to the state Capitol grounds to demand improved pension protection, as well as holding a town hall forum later that same month in Detroit where House Speaker Nancy Pelosi and other members of Congress came and pledged their support for the union's fight.
Retirees and current Teamster workers also descended on Capitol Hill several times during 2018 to let lawmakers know about the importance of finding a pension fix.
Neal's bill would boost financially troubled multiemployer pensions so they don't fail. It would create a new agency under the U.S. Treasury Department that would sell bonds in the open market to large investors such as financial firms.
The agency, the Pension Rehabilitation Administration (PRA), would then lend money from the sale of the bonds to the financially troubled pension plans. Plans that are deemed "critical" and "declining," as well as recently insolvent but non-terminated plans and those that have suspended benefits, would be eligible to apply for the program. For those plans needing additional help, the Pension Benefit Guaranty Corporation would be available to make up the difference.
Pension plans borrowing from PRA would be required to set aside money in separate safe investments such as annuities or bonds that match the pension payments for retirees. Those applying for loans to the PRA would also have to submit detailed financial projections. The PRA would be charged with approving all loans before they could be issued. Pension plans that have borrowed money would have to submit reports every three years to the PRA to show that the loans are working.
It's time for Congress to pass this legislation and allow these workers to rest easy knowing their pension promise will be honored.
« Previous
Next »