COVID-19 News Updates – April 14, 2020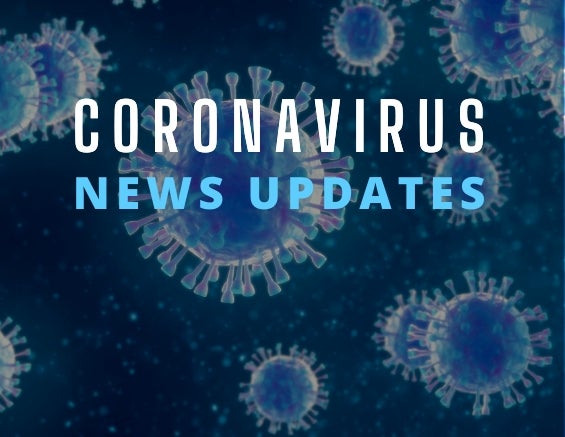 COVID-19 News Updates for April 14, 2020:
White House COVID-19 Updates
· President Trump and Members of the Coronavirus Task Force Hold a Press Briefing (VIDEO)
· Memorandum on Providing Federal Support for Governors' Use of the National Guard to Respond to COVID-19 (HERE)
· Remarks by President Trump in a Meeting with Healthcare Executives (HERE)
· Remarks by President Trump in a Meeting with Recovered COVID-19 Patients (HERE)
· President Donald J. Trump Announces Great American Economic Revival Industry Groups (HERE)
· Dr. Hahn: All of America Approach (VIDEO)
· Daily 1600 – President Trump meets with Americans who recovered from Coronavirus (HERE)
U. S. Small Business Administration Released Additional Guidance Regarding the Paycheck Protection Program (HERE)
· This interim final rule supplements the First PPP Interim Final Rule with guidance for individuals with self-employment income who file a Form 1040, Schedule C. This rule also addresses eligibility issues for certain business concerns and requirements for certain pledges of PPP loans. This interim final rule supplements SBA's implementation of sections 1102 and 1106 of the Act and requests public comment.
U.S. Small Business Administration Releases Paycheck Protection Program (PPP) Report (HERE)
· Through April 13, 2020, the SBA has guaranteed 1,035,086 loans under the Paycheck Protection Program.
Statement by Secretary Mnuchin on the Payroll Support Program (HERE)
· "We welcome the news that a number of major airlines intend to participate in the Payroll Support Program. This is an important CARES Act program that will support American workers and help preserve the strategic importance of the airline industry while allowing for appropriate compensation to the taxpayers.
Chair's Summary: G7 Finance Ministers and Central Bank Governors Virtual Meeting (HERE)
· Consistent with direction from G7 Leaders, Finance Ministers and Central Bank Governors met virtually on April 14 to reaffirm our close coordination to fight the pandemic and mitigate its impacts, including by enacting wide-ranging health, economic, and financial stability measures in our respective countries.
U.S. Department of Labor announces $91.8 Million Funding Opportunity to Assist America's Migrant and Seasonal Farmworkers (HERE)
· "During this unprecedented time of economic disruption caused by the coronavirus, we must support our nation's food supply and the farmworkers critical to maintaining it," said Assistant Secretary of the Employment and Training Administration John Pallasch. "Communities that invest in their farmworkers are investing in America's farming industry and its future."
Attorney General William P. Barr Issues Statement on Religious Practice and Social Distancing; Department of Justice Files Statement of Interest in Mississippi Church Case (HERE)
· The United States Department of Justice will continue to ensure that religious freedom remains protected if any state or local government, in their response to COVID-19, singles out, targets, or discriminates against any house of worship for special restrictions.
The Administration for Children and Families to Release Funding to Support the Child Care and Development Block Grant (HERE)
· "President Trump has secured more than $6 billion in funding to help meet the needs of America's most vulnerable during this time of crisis, including those who need assistance affording child care," said HHS Secretary Alex Azar. "As part of the President's all-of-America approach to combating the coronavirus, ACF is providing extra support for human services that Americans—including healthcare workers, first responders, and other essential workers—may rely on even more in this time of crisis."
FEMA Announces Funding Notice for Emergency Management Performance Grant Supplemental Allocation (HERE)
· The Department of Homeland Security and FEMA are announcing the funding notice for an additional $100 million in supplemental Emergency Management Performance Grant Program funds. The money is available to all 50 states and six territories as part of the Coronavirus Aid, Relief, and Economic Security (CARES) Act. All applications must be submitted by April 28.
The U.S. Food and Drug Administration Coronavirus (COVID-19) Update: Daily Roundup April 14, 2020 (HERE)
· The FDA and Federal Trade Commission (FTC) issued warning letters to three sellers of fraudulent COVID-19 products, as part of the agency's effort to protect both people and pets. With these warning letters, the FDA is exercising its authority to protect consumers from companies selling unapproved products with false or misleading claims during the COVID-19 pandemic. There are currently no FDA-approved products to prevent or treat COVID-19.
EPA Continues Efforts to Increase the Availability of Disinfectant Products for Use Against the Novel Coronavirus (HERE)
· "There is no higher priority for the Trump Administration than protecting the health and safety of Americans," said Assistant Administrator for the Office of Chemical Safety and Pollution Prevention Alexandra Dapolito Dunn. "EPA recognizes the important role the agency plays in protecting public health and the environment and ensuring that Americans continue to have access to effective and approved disinfectants that can help combat the spread of COVID-19. The flexibilities that we are providing in today's temporary policy change will help ensure Americans have access to the products they need to protect their families during this public health emergency."
IRS, Security Summit Partners Warn Tax Professionals on Scams, Urge Additional Security Measures to Protect Taxpayer Data (HERE)
· The IRS, state tax agencies and the nation's tax industry continue to see an upswing in data thefts from tax professionals as cybercriminals try to take advantage of COVID-19 and Economic Impact Payments to create new scams.
EXIM Board Takes Action in Fight Against COVID-19 Pandemic by Temporarily Restricting Export Support for Needed U.S. Medical Supplies and Equipment (HERE)
· In order to protect the American people, the Export-Import Bank of the United States (EXIM) Board of Directors today unanimously approved new temporary measures to help ensure the United States has medical supplies and equipment that are in short supply and necessary to combat and prevent the spread of the COVID-19 (coronavirus) pandemic in the United States. This action took place during an open board meeting with the public via teleconference.
EXIM Extends Temporary COVID-19 Relief Measures Through May 31, 2020 (HERE)
· The Export-Import Bank of the United States (EXIM) recently extended relief measures for U.S. exporters and financial institutions affected by the COVID-19 pandemic through May 31, 2020. Initial relief measures, which include waivers, deadline extensions, streamlined processing, and flexibility, were announced on March 12 for an initial period of 30 days.
Federal Banking Agencies to Defer Appraisals and Evaluations for Real Estate Transactions Affected by COVID-19 (HERE)
· The federal banking agencies today issued an interim final rule to temporarily defer real estate-related appraisals and evaluations under the agencies' interagency appraisal regulations. The Federal Reserve Board, the Federal Deposit Insurance Corporation, and the Office of the Comptroller of the Currency are providing this temporary relief to allow regulated institutions to extend financing to creditworthy households and businesses quickly in the wake of the national emergency declared in connection with COVID-19.
For the most up-to-date information, please see the CDC's website: www.coronavirus.gov.
« Previous
Next »