COVID-19 News Updates – April 22, 2020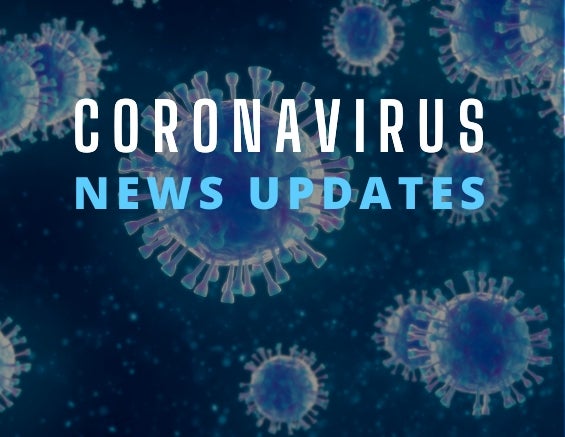 COVID-19 News Updates for April 22, 2020:
30 Days to Slow the Spread
President Trump announced updated guidelines to continue slowing the spread of Coronavirus in America. This 30-day window will be crucial: If every American does his or her part, the latest model suggests we could save 1 million or more U.S. lives. Please click here for more information: 30 Days to Slow the Spread (Español)
If you are a healthcare worker and would like to volunteer to assist in New York City, please find more information here.
White House COVID-19 Updates
· Remarks by President Trump, Vice President Pence, and Members of the Coronavirus Task Force in Press Briefing – 4/22 (VIDEO)
· Proclamation Suspending Entry of Immigrants Who Present Risk to the U.S. Labor Market During the Economic Recovery Following the COVID-19 Outbreak (HERE)
· President Donald J. Trump Is Honoring His Commitment to Protect American Workers by Temporarily Pausing Immigration (HERE)
· Text of the Letter from the President to the Speaker of the House of Representatives and the President of the Senate (HERE)
· Vice President Pence Visits GE Healthcare (VIDEO)
· Daily 1600: Congress, get this deal done! (HERE)
Coronavirus (COVID-19) Pandemic: Addressing PPE Needs in Non-Healthcare Setting (HERE)
This guidance summarizes how organizations should consider and manage their personal protective equipment (PPE) needs while ensuring the protection of workers during the coronavirus (COVID-19) pandemic response.
Statement by Secretary Mnuchin on the Spring 2020 Meeting of the Social Security and Medicare Boards of Trustees (HERE)
· Social Security and Medicare are two of the federal government's largest programs, and millions of Americans rely on the benefits they provide. We remain committed to strengthening the financial outlook of these programs, which will benefit from the long term, pro-growth economic policies enacted by this Administration.
Neighbors Helping Neighbors: Public Housing Authorities Care for Residents During the Coronavirus Outbreak (HERE)
· As communities combat the coronavirus outbreak, HUD is highlighting stories of communities coming together to help their neighbors in need.
Trump Administration Launches New Toolkit to Help States Navigate COVID-19 Health Workforce Challenges (HERE)
· At President Trump's direction, the Centers for Medicare & Medicaid Services (CMS) and the Assistant Secretary of Preparedness and Response (ASPR) released a new toolkit to help state and local healthcare decision makers maximize workforce flexibilities when confronting 2019 Novel Coronavirus (COVID-19) in their communities.
HHS Awards Nearly $165 Million to Combat the COVID-19 Pandemic in Rural Communities (HERE)
· Today, the U.S. Department of Health and Human Services (HHS) through the Health Resources and Services Administration (HRSA) awarded nearly $165 million to combat the COVID-19 pandemic in rural communities. These investments will support 1,779 small rural hospitals and provide additional funding to 14 HRSA-funded Telehealth Resource Centers (TRCs) to provide technical assistance on telehealth to help rural and underserved areas combat COVID-19.
HHS Announces Additional Allocations of CARES Act Provider Relief Fund (HERE)
· President Donald J. Trump signed the bipartisan CARES Act legislation to provide relief to American families, workers, and the heroic healthcare providers on the frontline of the COVID-19 outbreak. $100 billion is being distributed by the Administration to healthcare providers, including hospitals battling this disease.
COVID-19 Workforce Virtual Toolkit: Resources for Healthcare Decision-Makers Responding to COVID-19 Workforce Concerns (HERE)
· This collection provides a curated set of resources and tools for decision-makers managing healthcare workforce challenges in response to the COVID-19 emergency.
COVID-19 Emergency Declaration Blanket Waivers for Health Care Providers (HERE)
· The Trump Administration is taking aggressive actions and exercising regulatory flexibilities to help healthcare providers contain the spread of 2019 Novel Coronavirus Disease (COVID-19). CMS is empowered to take proactive steps through 1135 waivers as well as, where applicable, authority granted under section 1812(f) of the Social Security Act (the Act) and rapidly expand the Administration's aggressive efforts against COVID-19.
Confirmation of COVID-19 in Two Pet Cats in New York (HERE)
· The U.S. Centers for Disease Control and Prevention (CDC) and the United States Department of Agriculture's (USDA) National Veterinary Services Laboratories (NVSL) today announced the first confirmed cases of SARS-CoV-2 (the virus that causes COVID-19) infection in two pet cats. These are the first pets in the United States to test positive for SARS-CoV-2.
Strategies to Optimize the Supply of PPE and Equipment (HERE)
· CDC's optimization strategies for PPE offer options for use when PPE supplies are stressed, running low, or absent. Contingency strategies can help stretch PPE supplies when shortages are anticipated, for example if facilities have sufficient supplies now but are likely to run out soon. Crisis strategies can be considered during severe PPE shortages and should be used with the contingency options to help stretch available supplies for the most critical needs. As PPE availability returns to normal, healthcare facilities should promptly resume standard practices.
FDA Coronavirus (COVID-19) Update: Daily Roundup April 21, 2020 (HERE)
· The U.S. Food and Drug Administration continues to announce new actions taken in its ongoing response effort to the COVID-19 pandemic.
USDA Approves Program to Feed Kids in Alabama (HERE)
· U.S. Secretary of Agriculture Sonny Perdue today announced Alabama has been approved to operate Pandemic Electronic Benefit Transfer (EBT), a new program authorized by the Families First Coronavirus Response Act (FFCRA), signed by President Trump, which provides assistance to families of children eligible for free or reduced-price meals dealing with school closures.
USDA Increases Monthly SNAP Benefits by 40% (HERE)
· Today, the U.S. Secretary of Agriculture Sonny Perdue announced emergency benefit increases have reached $2.0 billion per month for Supplemental Nutrition Assistance Program (SNAP) households across all 50 states and 3 territories to increase food security during the coronavirus national emergency. These emergency benefits represent a 40% increase in overall monthly SNAP benefits, significantly increasing food purchasing power for American families.
Secretary DeVos Calls on Wealthy Institutions to Reject Taxpayer Emergency Funds, Congress to Change Eligibility (HERE)
· "Congress required by law that taxpayer Emergency Relief funds be given to all colleges and universities, no matter their wealth. But as I've said all along, wealthy institutions that do not primarily serve low-income students do not need or deserve additional taxpayer funds. This is common sense. Schools with large endowments should not apply for funds so more can be given to students who need support the most. It's also important for Congress to change the law to make sure no more taxpayer funds go to elite, wealthy institutions."
U.S. Department of Labor Issues Alert to Help Keep Construction Workers Safe during the Coronavirus Pandemic (HERE)
· The U.S. Department of Labor's Occupational Safety and Health Administration (OSHA) has issued an alert listing safety tips employers can follow to help protect construction workers from exposure to the coronavirus.
Department of Justice Announces Disruption of Hundreds of Online COVID-19 Related Scams (HERE)
· Federal authorities announced today that an ongoing cooperative effort between law enforcement and a number of private-sector companies, including multiple internet domain providers and registrars, has disrupted hundreds of internet domains used to exploit the COVID-19 pandemic to commit fraud and other crimes.
The United States Continues Leadership in the Global COVID-19 Response with More Than $270 Million in Additional U.S. Foreign Assistance (HERE)
· For more than a half century, the United States has been the largest contributor to global health security and humanitarian assistance. Through the American people's generosity and under the leadership of President Trump, the United States continues this outstanding record in the face of the COVID-19 pandemic, with the announcement of more than $270 million in additional foreign assistance provided by Congress in supplemental funding specifically to respond to the outbreak.
COVID-19 Doesn't Stop Homeland Defense (HERE)
· The ongoing war against the coronavirus hasn't kept U.S. Northern Command or North American Aerospace Defense Command from defending North America against meddling Russian aircraft or North Korean missile launches, the commands' top officer said.
3,600 Guardsmen Contribute to New York's COVID-19 Fight (HERE)
· Nearly seven weeks into the COVID-19 pandemic response mission, the New York National Guard had 3,600 troops performing missions ranging from answering public inquiry hotlines to assisting New York City in retrieving the remains of those who have died at home.
Maryland's Guard Surgeon Details State COVID-19 Assistance (HERE)
· Army Col. (Dr.) Eric B. Allely, Maryland National Guard state surgeon, briefed reporters on the Guard's COVID-19 statewide efforts.
DOD Starts Tiered COVID-19 Testing Process to Ensure Safety (HERE)
· The Defense Department is moving to a tiered COVID-19 testing program to protect service members and ensure they can continue to do the nation's business, the vice chairman of the Joint Chiefs of Staff said.
Weekly Update: DHS Response to COVID-19 (HERE)
· The Department of Homeland Security remains vigilant against the COVID-19 virus and continues to lead an unprecedented national response to slow its growth and deny its transmission to vulnerable populations.
CBP Extends Temporary Closure of Trusted Traveler Program Enrollment Centers (HERE)
· U.S. Customs and Border Protection will extend the temporary closure of Trusted Traveler Program enrollment centers until at least June 1, 2020. CBP is taking this precautionary measure to minimize the exposure of CBP personnel and the public to the novel coronavirus (COVID-19).
FEMA Provides $36.5 Million to City and County of Denver for COVID-19 Response (HERE)
· The Federal Emergency Management Agency has provided $36.5 million in expedited funding to the City and County of Denver for response efforts undertaken to combat spread of the coronavirus. The assistance was made available under the major disaster declaration issued March 28 by President Trump.
Traveling During the COVID-19 Pandemic (HERE)
· TSA understands that the novel coronavirus (COVID-19) is on the minds of travelers and the general public. TSA continues to work with the CDC and state and local health departments to monitor local situations as well as the health and safety of TSA employees and the traveling public.
For the most up-to-date information, please see the CDC's website: www.coronavirus.gov.
« Previous
Next »