COVID-19 News Updates for May 18, 2020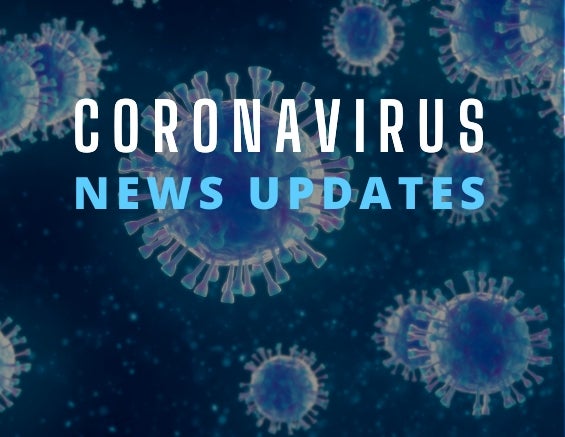 Guidelines for Opening Up America Again
President Trump has unveiled Guidelines for Opening Up America Again, a three-phased approach based on the advice of public health experts. These steps will help state and local officials when reopening their economies, getting people back to work, and continuing to protect American lives. Please click here for more information: Guidelines for Opening Up America Again
White House COVID-19 Updates
FDA Authorizes First Standalone At-Home Sample Collection Kit That Can Be Used With Certain Authorized Tests (HERE)
The U.S. Food and Drug Administration has authorized an at-home sample collection kit that can then be sent to specified laboratories for COVID-19 diagnostic testing. Specifically, the FDA issued an emergency use authorization (EUA) to Everlywell, Inc. for the Everlywell COVID-19 Test Home Collection Kit.

FDA Daily Roundup – May 15, 2020 (HERE)
NIH Director: Defeating COVID-19 Requires Unprecedented Action and Collaboration (HERE)
In a Viewpoint published today in JAMA, Drs. Collins and Stoffels outline the innovative efforts of Accelerating COVID-19 Therapeutic Interventions and Vaccines (ACTIV), a public-private initiative organized by NIH and the Foundation for the NIH. ACTIV's partners, which include at least 18 leading biopharmaceutical companies, multiple U.S. federal agencies, and the European Medicines Agency, are developing an international strategy for an integrated research response to COVID-19.
FEMA Releases State-by-State PPE Data (HERE)
As FEMA, under the direction of the White House Task Force, has led the whole-of-America response to the COVID-19 pandemic for the past two months, billions of essential resources and protective equipment have been delivered throughout the nation.
Secretary Alex Azar Statement on National EMS Week (HERE)
May 17–23, 2020, is the 46th annual celebration of National EMS Week, recognizing Emergency Medical Services personnel, such as emergency medical technicians and paramedics.
Multisystem Inflammatory Syndrome in Children (MIS-C) Associated with Coronavirus Disease 2019 (COVID-19) (HERE)
The Centers for Disease Control and Prevention (CDC) is providing background information on several cases of a recently reported multisystem inflammatory syndrome in children (MIS-C) associated with coronavirus disease 2019 (COVID-19); and a case definition for this syndrome. CDC recommends healthcare providers report any patient who meets the case definition to local, state, and territorial health departments to enhance knowledge of risk factors, pathogenesis, clinical course, and treatment of this syndrome.
Statement of Secretary Steven T. Mnuchin Department of the Treasury before the Senate Committee on Banking, Housing, and Urban Affairs United States Senate (HERE)
"I want to begin by acknowledging the unprecedented challenges the American people are experiencing due to the COVID-19 pandemic. This disease is impacting families and communities across the nation. Through no fault of their own, the American people are also enduring economic challenges. I am inspired by our nation's medical professionals and first responders on the front lines taking care of their fellow citizens. Thanks to their efforts and their unwavering commitment to their communities, I am confident that our nation will emerge from the pandemic stronger than ever before."
IRS Adds Phone Operators to Answer Economic Impact Payment Questions (HERE)
Today, the Internal Revenue Service is starting to add 3,500 telephone representatives to answer some of the most common questions about Economic Impact Payments.
HUD Allocates More Than $75 Million in Fourth Wave of Cares Act Funding to Assist People Living with Disabilities (HERE)
Today, the U.S. Department of Housing and Urban Development (HUD) Secretary Ben Carson announced nearly $77 million in a fourth wave of CARES Act funding, supporting up to 8,300 additional vouchers. Provided through HUD's Section 811 Mainstream Housing Choice Voucher Program, this wave of relief funds will provide affordable housing to non-elderly people living with disabilities. See the local impact of the housing assistance announced today.
USDA Approves Program to Feed Kids in Colorado, Missouri, and Wyoming (HERE)
U.S. Secretary of Agriculture Sonny Perdue today announced Colorado, Missouri, and Wyoming have been approved to operate Pandemic Electronic Benefit Transfer (EBT), a new program authorized by the Families First Coronavirus Response Act (FFCRA), signed by President Trump, which provides assistance to families of children eligible for free or reduced-price meals dealing with school closures.
ICYMI: U.S. Department of Labor Acts to Help American Workers and Employers During The Coronavirus Pandemic (HERE)
Last week, the U.S. Department of Labor took a range of actions to aid American workers and employers as our nation combats the coronavirus (COVID-19) pandemic.
Statement by U.S. Secretary of Labor Eugene Scalia on Being Added to the White House Coronavirus Task Force (HERE)
"President Trump and Vice President Pence have delivered steadfast leadership throughout the fight against the pandemic. As a member of the White House Coronavirus Task Force, I look forward to help bring Americans back to work—safely."
U.S. Department of Labor to Offer Families First Coronavirus Response Act Webinars to Educate Employees, Employers, State and Local Governments (HERE)
The U.S. Department of Labor's Wage and Hour Division (WHD) will offer three webinars the week of May 18, 2020, for employees, employers and state and local governments in the division's Southeast region to educate them on the Families First Coronavirus Response Act (FFCRA).
U.S. Department of Labor Awards Over $26 Million in Dislocated Worker Grants in Response to Coronavirus Public Health Emergency (HERE)
The U.S. Department of Labor today announced the award of seven Dislocated Worker Grants (DWGs) totaling $26,751,963 to help address the workforce-related impacts of the public health emergency related to coronavirus. These awards are funded under the Coronavirus Aid, Relief and Economic Security (CARES) Act, which provided $345 million for DWGs to prevent, prepare for and respond to coronavirus.
Weekly Update: DHS Response to COVID-19 (HERE)
The Department of Homeland Security (DHS) continues its mission to protect the homeland during the COVID-19 pandemic. DHS is committed to making sure our critical infrastructure and supply chains remain strong, while also monitoring ongoing threats. We continue to work with our state and local partners, who have been key in helping with our response and we continue to work hand-in-hand with them.
Acting Secretary Wolf Commemorates 2020 Police Week (HERE)
During Police Week, Acting Secretary of Homeland Security Chad F. Wolf paid his respects to law enforcement officers killed in the line of duty last year by participating in the national candlelight vigil, leading a virtual Police Week 5k with leaders from across the Department, laying a wreath at the National Law Enforcement Officers Memorial, and dedicating a new DHS Wall of Remembrance at DHS headquarters. Though Police Week was conducted virtually this year due to the coronavirus pandemic, DHS has still made honoring our brothers and sisters in law enforcement a priority.
VA Lead Facilities Reintroduce Health Care Services While Ensuring Safe Environment (HERE)
U.S. Department of Veterans Affairs (VA) Secretary Robert Wilkie announced the department will begin to reintroduce health care services in select VA facilities May 18, as states reopen from COVID-19 shutdowns.
VA Encourages Donations to Help Homeless Veterans or Those at Risk of Homelessness during COVID-19 Pandemic (HERE)
The U.S. Department of Veterans Affairs (VA) announced today a new initiative requesting the public to make donations to help provide emergency relief and facilitate remote access to health care for Veterans who are homeless or at risk of homelessness during the COVID-19 pandemic.
Taiwan's Exclusion from the World Health Assembly (HERE)
The United States condemns Taiwan's exclusion from the World Health Assembly. At a time when the world continues to struggle with the COVID-19 pandemic, we need multilateral institutions to deliver on their stated missions and to serve the interests of all member states, not to play politics while lives are at stake.
Oldest Army Medical Unit Adopts State-of-the-Art Assets to Combat COVID-19 (HERE)
"We train for war," said Army Col. Robert F. Howe II, the commander of the Army's 1st Medical Brigade out of Fort Hood, Texas. "But getting to support citizens in our homeland is special. Helping fellow citizens is what we're here for."
Army General to Co-Lead 'Operation Warp Speed' for COVID-19 Vaccine (HERE)
President Donald J. Trump today announced that Army Gen. Gustave F. Perna, the commander of Army Materiel Command, will co-lead an effort, dubbed Operation Warp Speed, to find a vaccine for COVID-19 by January 2021.
Army Converts Local Chapel into COVID-19 Medical Facility (HERE)
To combat the spread of the COVID-19 pandemic in Belgium, the U.S. Army Benelux Garrison and its mission partners converted the chapel at Caserne Daumerie in Chièvres, Belgium, into a medical holding facility in less than 30 days.
For the most up-to-date information, please see the below fact sheets and the CDC's website: www.coronavirus.gov.
« Previous
Next »