COVID-19 News Updates – May 15, 2020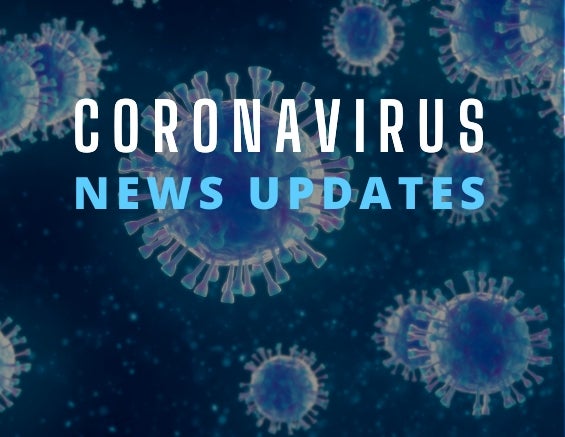 White House COVID-19 Updates
SBA and Treasury Release Paycheck Protection Program Loan Forgiveness Application (HERE)
The form and instructions inform borrowers how to apply for forgiveness of their PPP loans, consistent with the Coronavirus Aid, Relief, and Economic Security Act (CARES Act). SBA will also soon issue regulations and guidance to further assist borrowers as they complete their applications, and to provide lenders with guidance on their responsibilities.

Click here to view the application and instructions.
Treasury International Capital Data for March (HERE)
The U.S. Department of the Treasury today released Treasury International Capital (TIC) data for March 2020. The next release, which will report on data for April 2020, is scheduled for June 15, 2020.
Regulators Temporarily Change the Supplementary Leverage Ratio to Increase Banking Organizations' Ability to Support Credit to Households and Businesses in Light of the Coronavirus Response (HERE)
The federal bank regulatory agencies today announced temporary changes to their supplementary leverage ratio rule. The temporary modifications will provide flexibility to certain depository institutions to expand their balance sheets in order to provide credit to households and businesses in light of the challenges arising from the coronavirus response.
IRS Expands Partner Materials for Economic Impact Payments; Continues Sweeping Effort to Share Details in Multiple Languages (HERE)
The Internal Revenue Service announced today the availability of additional material for partner groups sharing information related to Economic Impact Payments, including a new toolkit in Spanish and a variety of other print and visual items available.
Trump Administration Announces Framework and Leadership for 'Operation Warp Speed' (HERE)
On Friday, the Trump Administration announced the appointment of Moncef Slaoui as chief advisor and General Gustave F. Perna as chief operating officer of Operation Warp Speed (OWS), the administration's national program to accelerate the development, manufacturing, and distribution of COVID-19 vaccines, therapeutics, and diagnostics (medical countermeasures).
Secretary Azar Statement on National Hospital Week (HERE)
"The Trump Administration has shipped tons of personal protective equipment to hospitals, secured more than $175 billion in aid for healthcare providers, and created huge opportunities for hospitals to creatively surge capacity and keep patients safe. This week, President Trump announced a plan to modernize the Strategic National Stockpile to provide a much more effective resource for protecting healthcare providers during future pandemics. Through the most trying time our healthcare system has ever faced, we will continue helping America's hospitals meet this emergency and get Americans the care they need." – Secretary Alex Azar
FDA Approves First Drug for Fourth-Line Treatment of Advanced Gastrointestinal Stromal Tumors (HERE)
Today, the U.S. Food and Drug Administration approved Qinlock (ripretinib) tablets as the first new drug specifically approved as a fourth-line treatment for advanced gastrointestinal stromal tumor (GIST), a type of tumor that originates in the gastrointestinal tract. Qinlock is indicated for adult patients who have received prior treatment with three or more kinase inhibitor therapies, including imatinib.

FDA Daily Roundup – May 14, 2020 (HERE)
Federal Judge Enters Temporary Injunction Against Xephyr LLC Doing Business as N-Ergetics, Preventing Sale of Colloidal Silver Products for COVID-19 (HERE)
A federal court has entered a temporary restraining order against Xephyr LLC, doing business as N-Ergetics, and three individuals associated with the entity, requiring them to immediately stop distributing colloidal silver products.
Investigational ChAdOx1 nCoV-19 Vaccine Protects Monkeys against COVID-19 Pneumonia (HERE)
A single dose of ChAdOx1 nCoV-19, an investigational vaccine against SARS-CoV-2, has protected six rhesus macaques from pneumonia caused by the virus, according to National Institutes of Health scientists and University of Oxford collaborators.
Trump Administration Announces Call for Nominations for Nursing Home Commission (HERE)
As a part of President Trump's plan to Open Up America Again, the Centers for Medicare & Medicaid Services (CMS) is announcing a call for nominations for the new contractor-led Coronavirus Commission on Safety and Quality in Nursing Homes to help inform immediate and future responses to the Coronavirus Disease 2019 (COVID-19) within these facilities.

CMS News Alert – May 15, 2020 (HERE)
NIH Begins Clinical Trial of Hydroxychloroquine and Azithromycin to Treat COVID-19 (HERE)
A clinical trial has begun to evaluate whether the malaria drug hydroxychloroquine, given together with the antibiotic azithromycin, can prevent hospitalization and death from coronavirus disease 2019 (COVID-19).
Evaluation for SARS-CoV-2 Testing in Animals (HERE)
The decision to test an animal (including companion animals, livestock, and wild or zoo animals) should be made collaboratively using a One Health approach between local, state, and/or federal public health and animal health officials.
Factors to Consider When Planning to Purchase Respirators from another Country (HERE)
The information will help to maximize the likelihood of obtaining safe and effective products that will keep workers safe.
Cruise Ship Crew Member Disembarkations (HERE)
CDC is allowing crew members to disembark from cruise ships in U.S. waters and return home if cruise lines submit a signed attestation stating that they have complied with requirements to safely disembark their crew members.
Interim Infection Prevention and Control Guidance for Veterinary Clinics Treating Companion Animals during the COVID-19 Response (HERE)
This interim guidance is for veterinarians and their staff who may be treating or advising on companion animal medical care during the COVID-19 pandemic.
USDA Approves Program to Feed Kids in Louisiana and Indiana (HERE)
U.S. Secretary of Agriculture Sonny Perdue today announced Louisiana and Indiana have been approved to operate Pandemic Electronic Benefit Transfer (EBT), a new program authorized by the Families First Coronavirus Response Act (FFCRA), signed by President Trump, which provides assistance to families of children eligible for free or reduced-price meals dealing with school closures.
USDA Begins Accepting Applications for Higher Blends Infrastructure Incentive Program Grants Today (HERE)
U.S. Deputy Secretary of Agriculture Stephen Censky today announced that the U.S. Department of Agriculture launched an online portal to begin accepting applications for Higher Blends Infrastructure Incentive Program (HBIIP) grants. USDA plans to make available up to $100 million in competitive grants for activities designed to expand the sale and availability of ethanol and biodiesel fuels.
USDA Extends Flexibilities, Paves the Way for Meals for Kids to Continue through Summer (HERE)
U.S. Secretary of Agriculture Sonny Perdue today announced the extension of three nationwide waivers, giving child nutrition program operators the flexibility they need to continue to feed children while promoting social distancing and keeping families safe during the COVID-19 pandemic.
USDA Approves Wyoming to Accept SNAP Benefits Online (HERE)
Wyoming's SNAP participation is more than 24,309 individuals, more than 10,912 households, and totals $36 million annually in federal benefits. This announcement further demonstrates President Trump's whole of America approach to fighting the coronavirus pandemic by ensuring those affected are fed.
USDA SECURE Rule Paves Way for Agricultural Innovation (HERE)
U.S. Secretary of Agriculture Sonny Perdue today announced a final rule updating and modernizing the U.S. Department of Agriculture's (USDA) biotechnology regulations under the Plant Protection Act.
Court Orders Oklahoma Company to Stop Selling Colloidal Silver as Treatment for COVID-19 (HERE)
A federal court in Muskogee, Oklahoma, entered a temporary restraining order halting the sale of an unapproved colloidal silver product to treat COVID-19, the Department of Justice announced today.
Department of Justice Supports National Pork Producers Council's Ability to Combat Meat Shortage (HERE)
The Department of Justice (Department) issued a letter to today to the National Pork Producers Council, the nation's leading association of hog farmers, to address its proposed responses to challenges posed by COVID-19. The department will not challenge the proposed collaborative efforts of the National Pork Producers Council (NPPC) to work with the U.S. Department of Agriculture (USDA) to address certain hardships facing hog farmers as a result of the COVID-19 pandemic.
Georgia Woman Arrested for Role in Scheme to Defraud Health Care Benefit Programs Related to Cancer Genetic Testing and COVID-19 Testing (HERE)
A Georgia woman was arrested today for her alleged role in a conspiracy to defraud Medicare, a federally funded health care benefit program, by submitting false and fraudulent claims for cancer genetic (CGX) testing, as well as her role in conspiring to submit fraudulent claims related to COVID-19 and other tests.
Police Week 2020: A Video Message from FPS Leadership (HERE)
Our law enforcement officers continue to be on the front lines, protecting lives and securing federal facilities, regardless of what threats they may face, natural or manmade, physical or cyber.
VA, Multiple Agencies Launch Joint Mortgage and Housing Assistance Website for Americans Impacted by COVID-19 (HERE)
To ensure homeowners and renters have current and accurate housing assistance information during the COVID-19 pandemic, the U.S. Department of Veterans Affairs (VA) today, along with several other agencies, launched a new unified mortgage and housing assistance website.
VA Launches Clinical Trial for Veterans with COVID-19 Based on Prostate Cancer Drug (HERE)
Today, the U.S. Department of Veterans Affairs (VA) began a new clinical trial to test a Food and Drug Administration-approved prostate cancer drug as a potential treatment for male Veterans with COVID-19.
Volunteers Use 3D Printing to Aid COVID-19 Relief Efforts (HERE)
The soldiers joined other volunteers in the Aberdeen Proving Ground, Maryland, area to volunteer their free time and personal 3D printing capabilities to print and create face shields for donation to hospitals and health care workers combating COVID-19 across the nation.
The 'Triple Nickel' Returns Home During COVID-19 (HERE)
Even under normal conditions, planning a unit's return from deployment is a juggling act. It takes coordination from several units and agencies across the wing, multiple levels of military command, and international airspace approval. When you throw COVID-19 into the situation, though, it adds a whole new layer of complexity.
Military Flyovers Thank Americans for Service to Country (HERE)
Since the COVID-19 pandemic started, the Defense Department has been providing medical and logistical assistance to frontline health care workers throughout the United States.
NATO Nations Face Threats Together, Including Pandemic (HERE)
While these are challenging times, NATO nations do not face these problems alone, the chairman of NATO's Military Committee said today.
For the most up-to-date information, please see the below fact sheets and the CDC's website: www.coronavirus.gov.
« Previous
Next »