Teamsters JC 39 Endorses Zunker in U.S. House Special Election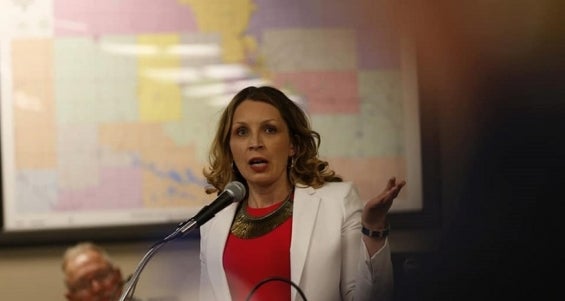 Press Contact: Bill Carroll Phone: (414) 258-4545 Email: bcarroll@local344.org
(MILWAUKEE) – The Teamsters Joint Council 39 Executive Board is endorsing Democrat Tricia Zunker in the upcoming special election for the 7th congressional district seat recently vacated by former Rep. Sean Duffy (R-Wisc.). The election is scheduled for May 12 with early and absentee voting currently in progress.
Zunker, a member of the Wausau School Board and associate justice on the Ho-Chunk Nation Supreme Court, is running against state Sen. Tom Tiffany (R), who has been in the Legislature since 2010 and supported anti-worker measures such as Act 10 and right to work.
"Ms. Zunker has proven herself as an advocate and leader for working families in Wisconsin," said Thomas Bennett, Secretary-Treasurer of Joint Council 39. "When elected, her voice will be firm and direct for working families of Wisconsin and this nation. This special election in Wisconsin is about electing a leader with voice for Wisconsinites, not big dollar special interests."
The winner of the special election will fill the remainder of the current term and will have to run again in the Nov. 3 general election for the full two-year term that begins in January 2021.
"Winning this special election is important because going into the November general election as an incumbent will be advantageous," said Bill Carroll, JC 39 political coordinator. "We need to get people elected to Congress that care about issues important to working families. Tricia Zunker will be a strong advocate for workers' rights, affordable health care and sound environmental policy."
Founded in 1903, the International Brotherhood of Teamsters represents 1.4 million hardworking men and women throughout the United States, Canada and Puerto Rico. Teamsters Joint Council 39 represents more than 18,000 workers at four locals across Wisconsin. Visit www.teamster.org for more information. Follow us on Twitter @Teamsters and "like" us on Facebook at www.facebook.com/teamsters.
« Previous
Next »