COVID-19 News Updates for June 16, 2020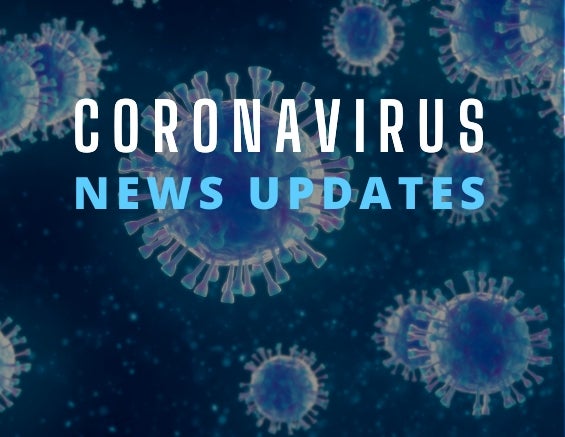 Guidelines for Opening Up America Again
President Trump has unveiled Guidelines for Opening Up America Again, a three-phased approach based on the advice of public health experts. These steps will help state and local officials when reopening their economies, getting people back to work, and continuing to protect American lives. Please click here for more information: Guidelines for Opening Up America Again
· Testing Overview (HERE)
· Testing Blueprint (HERE)
· Guidance for Cleaning and Disinfecting Public Spaces, Workplaces, Businesses, Schools and Homes (HERE)
· CDC guidance for Camps, Child Care Programs, Schools, Mass Transit, Restaurants And Bars, and Workplaces
· CDC Activities and Initiatives Supporting the COVID-19 Response and the President's Plan for Opening America Up Again (HERE)
White House Updates
SBA's Economic Injury Disaster Loans and Advance Program Reopened to All Eligible Small Businesses and Non-Profits Impacted by COVID-19 Pandemic (HERE)
Fact Sheet: Explaining Operation Warp Speed (HERE)
· Operation Warp Speed (OWS) aims to deliver 300 million doses of a safe, effective vaccine for COVID-19 by January 2021, as part of a broader strategy to accelerate the development, manufacturing, and distribution of COVID-19 vaccines, therapeutics, and diagnostics (collectively known as countermeasures).
All of Us Research Program Launches COVID-19 Research Initiatives (HERE)
· The All of Us Research Program, part of the National Institutes of Health, today announced that it is leveraging its significant and diverse participant base to seek new insights into COVID-19—through antibody testing, a survey on the pandemic's impacts and collection of electronic health record information.
Monthly Retail Trade Report (HERE)
· The April 2020 Monthly Retail Trade and Food Services report was released on June 16, 2020 for sales and inventories.
U.S. Department of Commerce Invests $400,000 in Cares Act Funding to Boost Economic Development Programs Critical to Helping an 8-County Region in Northeast Mississippi Respond to Coronavirus (HERE)
· Today, the U.S. Department of Commerce's Economic Development Administration (EDA) is awarding a $400,000 CARES Act Recovery Assistance grant to the Three Rivers Planning & Development District, Pontotoc, Mississippi, to update economic development plans and fortify programs to assist communities in responding to the coronavirus pandemic.
HUD Awards Nearly $40 Million in Housing Counseling Grants (HERE)
· The U.S. Department of Housing and Urban Development (HUD) today awarded nearly $40 million in housing counseling grants to help over one million individuals and families access HUD-approved housing counseling to help them avoid foreclosure and make more informed home-buying and rental choices.
U.S. Economic Outlook and Monetary Policy (HERE)
· While the coronavirus (COVID-19) pandemic has taken a tragic human toll measured in terms of lives lost and suffering inflicted, the pandemic has also inflicted a heavy toll on the levels of activity and employment in the U.S. economy, as a direct result of the necessary public health policies put in place to mitigate and control the spread of the virus.
IRS Alert: Economic Impact Payments Belong to Recipient, Not Nursing Homes or Care Facilities (HERE)
· The Internal Revenue Service today alerted nursing home and other care facilities that Economic Impact Payments (EIPs) generally belong to the recipients, not the organizations providing the care.
How to Clean and Disinfect Your Home if Someone has COVID-19 (HERE)
· Follow these tips from the CDC for cleaning and disinfecting your home.
Shopping for Food and Other Household Essentials (HERE)
· A messaged from the CDC on how to protect yourself when shopping during COVID-19.
COVID-19 | Five Things to Know About Fraud (HERE)
· During the pandemic, everyone needs to be vigilant to guard against COVID-19 fraud. Fraudsters prey on the public's fears by offering tests and cures, which are scams to steal personal information. Don't be a victim, and take action. Know how to recognize and report COVID-19 fraud.
ICYMI: U.S. Secretary Of Labor Eugene Scalia Delivers Remarks on Department of Labor's Coronavirus Response (HERE)
· U.S. Secretary of Labor Eugene Scalia delivered remarks at an event on June 15, 2020, featuring the launch of the final report of the Heritage Foundation's National Coronavirus Recovery Commission.
U.S. Department of Labor Issues Further Guidance to Help States Improve Unemployment Insurance Program Integrity and Prevent Fraud (HERE)
· The U.S. Department of Labor issued programmatic guidance to help ensure the accuracy of unemployment claims made due to the implementation of the Coronavirus Aid, Relief and Economic Security (CARES) Act.
U.S. Department of Labor Publishes 14 Additional Translations of OSHA Poster on Proper Workplace Use of Respirators (HERE)
· The U.S. Department of Labor's Occupational Safety and Health Administration (OSHA) has published the "Seven Steps to Correctly Wear a Respirator at Work" poster in 14 additional languages. Initially available in English and Spanish, the poster demonstrates and describes seven steps every worker should follow when putting on and taking off a respirator.
As More Businesses Reopen, Worker Safety and Health Remains U.S. Department of Labor Priority (HERE)
· As more workplaces begin to reopen, the U.S. Department of Labor's Occupational Safety and Health Administration (OSHA) is reminding employers that worker safety remains a priority amid both coronavirus and common workplace hazards.
Acting Secretary Wolf's Statement on Extension of Non-Essential Travel Restrictions with Canada and Mexico (HERE)
Based on the success of the existing restrictions and the emergence of additional global COVID-19 hotspots, the Department will continue to limit non-essential travel at our land ports of entry with Canada and Mexico. This extension protects Americans while keeping essential trade and travel flowing as we reopen the American economy.
FDA Warns of Newly Discovered Potential Drug Interaction That May Reduce Effectiveness of a COVID-19 Treatment Authorized for Emergency Use (HERE)
· Today, the U.S. Food and Drug Administration is warning health care providers about a newly discovered potential drug interaction related to the investigational antiviral drug remdesivir, which has received emergency use authorization for the treatment of hospitalized COVID-19 patients with severe disease.
o FDA Daily Roundup – June 15, 2020 (HERE)
USDA Trade Mitigation Purchases to Feed People in Need and Aid American Farmers Surpass $2B (HERE)
· The U.S. Department of Agriculture (USDA) today announced that it has purchased more than $2.2 billion of meat, fruits, vegetables, specialty crops and dairy products in fiscal years 2019 and 2020 in its ongoing efforts to feed people in need and assist American farmers and ranchers suffering from damage due to unjustified trade retaliation by foreign nations.
USDA Approves South Carolina and Utah to Accept SNAP Benefits Online (HERE)
U.S. Secretary of Agriculture Sonny Perdue today announced approval of requests from South Carolina and Utah to provide online purchasing of food to Supplemental Nutrition Assistance Program (SNAP) households.
Joint DHS/EOIR Statement on MPP Rescheduling (HERE)
· The Departments have been in ongoing discussions about the timing for the resumption of hearings in light of the continuing emergency health conditions in the United States, in Mexico, and in the international community, as many countries continue to be significantly impacted by COVID-19. As a result of this ongoing review of conditions, and in conjunction with continued implementation of health officials' COVID-19 guidance, DHS and DOJ are postponing both MPP hearings and in-person document service through, and including, July 17, 2020.
Illinois Business Owner Charged with COVID-Relief Fraud (HERE)
· The owner and operator of several information technology companies based in the Chicago area has been charged in a complaint with allegedly filing a bank loan application fraudulently seeking more than $400,000 in a forgivable Paycheck Protection Program (PPP) loan guaranteed by the Small Business Administration (SBA) under the Coronavirus Aid, Relief, and Economic Security (CARES) Act.
For the most up-to-date information, please see the CDC's website: www.coronavirus.gov.
« Previous
Next »