COVID-19 News Updates for July 23, 2020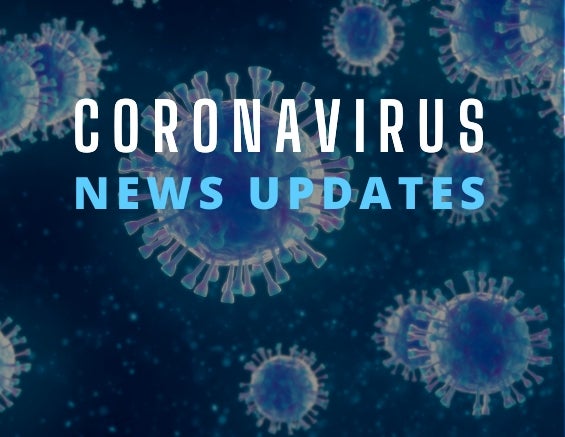 White House Updates
President Donald J. Trump Is Working to Give Students and Parents Flexibility and Schools the Support They Need to Reopen This Fall (HERE)
07/23/20: President Trump Holds a News Conference (HERE)
Daily 1600: LIVE: President Trump Holds Press Briefing (HERE)

CDC Releases New Resources and Tools to Support Opening Schools (HERE)
"It is critically important for our public health to open schools this fall," said CDC Director Dr. Robert R. Redfield. "The CDC resources released today will help parents, teachers and administrators make practical, safety-focused decisions as this school year begins. I know this has been a difficult time for our Nation's families. School closures have disrupted normal ways of life for children and parents, and they have had negative health consequences on our youth. CDC is prepared to work with K-12 schools to safely reopen while protecting the most vulnerable."
NIH Leadership Details Unprecedented Initiative to Ramp up Testing Technologies for COVID-19 (HERE)
In a paper in the New England Journal of Medicine, scientific leaders from the National Institutes of Health set forth a framework to increase significantly the number, quality and type of daily tests for detecting SARS-CoV-2, the virus that causes COVID-19, and help reduce inequities for underserved populations that have been disproportionally affected by the disease.
I Think or Know I had COVID-19, and I had Symptoms. When Can I Be With Others? (HERE)
If you have or think you might have COVID-19, it is important to stay home and away from others. When you can be around others depends on different factors for different situations.
CDC COVID-19 Partner Update: Non-healthcare Workplace Contract Tracing and Testing Strategy (HERE)
Dr. Brooks shared updates on CDC's COVID-19 response, including the latest scientific information and what everyone should know about protecting themselves and others. In addition, Dr. Luckhaupt and Dr. Piacentino reviewed CDC's guidance related to the use of testing strategies in non-healthcare workplaces and other workplace safety information.
EPA Offers Consumers Additional Options for COVID-19 Disinfectants (HERE)
"Since day one, EPA's priority has been to provide the public with easy access to the information they need to protect themselves and their families from the virus that causes COVID-19," said EPA Administrator Andrew Wheeler. "Through our efforts to expand List N, we are ensuring that Americans have a broad set of approved products to clean and disinfect surfaces to help reduce the spread of the coronavirus."
USDA Provides Update on Investigation Following 2019 Tyson Beef Plant Closure and COVID-19 Pandemic (HERE)
As part of its commitment to ensuring fair and competitive markets for the livestock, meat and poultry industries, today the U.S. Department of Agriculture (USDA) released a Boxed Beef and Fed Cattle Price Spread Investigation Report on its ongoing boxed beef and fed cattle price spread investigation.
USDA Approves Arkansas and Hawaii to Accept SNAP Benefits Online (HERE)
U.S. Secretary of Agriculture Sonny Perdue today announced approval of a request from Arkansas and Hawaii to provide online purchasing of food to Supplemental Nutrition Assistance Program (SNAP) households.
State of Nevada Receives $18.4 Million Grant for PPE (HERE)
The Federal Emergency Management Agency (FEMA) approved $18.4 million to reimburse the State of Nevada for the purchase of Personal Protective Equipment (PPE) to prevent the spread of COVID-19 and protect the health and safety of state, county, and tribal personnel, healthcare facility workers, and first responders.
Department Of Justice Issues Business Review Letter to Monoclonal Antibody Manufacturers to Expedite and Increase the Production of Covid-19 Mab Treatments (HERE)
The United States Department of Justice announced today that it will not challenge proposed efforts by Eli Lilly and Company, AbCellera Biologics, Amgen, AstraZeneca, Genentech, and GlaxoSmithKline (together, the Requesting Parties) to share information about manufacturing facilities and other information that could enable them to expedite the production of monoclonal antibody treatments that are determined to be safe and effective to treat COVID-19.
Washington Tech Executive Charged with COVID-Relief Fraud and Money Laundering (HERE)
A Washington tech executive was taken into custody today and charged with fraudulently seeking over $5.5 million in Paycheck Protection Program (PPP) loans and laundering the proceeds, announced Acting Assistant Attorney General Brian C. Rabbitt at of the Justice Department's Criminal Division and U.S. Attorney Brian T. Moran of the U.S. Attorney's Office for the Western District of Washington.
FDA Daily Roundup – July 23, 2020 (HERE)
The U.S. Food and Drug Administration continues to announce actions taken in its ongoing response effort to the COVID-19 pandemic.
Register for the DOT Opportunity Zones Program Update Webinar (HERE)
The United States Department of Transportation's (DOT) Office of Small and Disadvantaged Business Utilization (OSDBU) invites you to participate at the Department's "Opportunity Zones Program" Updates Webinar to be held on Wednesday, July 29th. The webinar will start promptly at 2:00 pm, EDT. This webinar will update the public on the recent pandemic of COVID-19, and its impact on the Opportunity Zones program within the U.S. Department of Transportation.
U.S. Department of Commerce Continues to Invest Cares Act Funding to Boost Economic Development Programs Critical to Helping Communities Respond to Coronavirus (HERE)
EDA CARES Act Recovery Assistance, which is being administered under the authority of the bureau's flexible Economic Adjustment Assistance (EAA) program, provides a wide-range of financial assistance to eligible communities and regions as they respond to and recover from the impacts of the coronavirus pandemic. For complete information, please visit EDA CARES Act Recovery Assistance page.
For the most up-to-date information, please see the CDC's website: www.coronavirus.gov.
« Previous
Next »