Teamsters Military Assistance Program Opportunities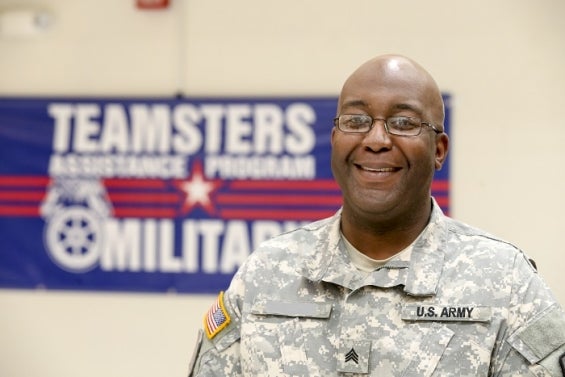 Col. Sam Whitehurst, of the Dixon Center, interviews Teamsters General President Jim Hoffa about the union's support of the Teamsters Military Assistance Program (TMAP) and the programs available to transitioning men and women in the military. TMAP offers opportunities for military members to have training for a CDL through an agreement with ABF and the spouses of the military have access to training in order to work at school bus company First Student.
Listen below to General President Hoffa as he describes how being a truck driver at ABF is more than just a job, it's a career as it comes with good pay, benefits and the camaraderie of belonging to the Teamsters Union.
For more information about the TMAP program, click here.
« Previous
Next »