R.I. Gov. Raimondo Brings Pro-Worker History to Commerce Dept.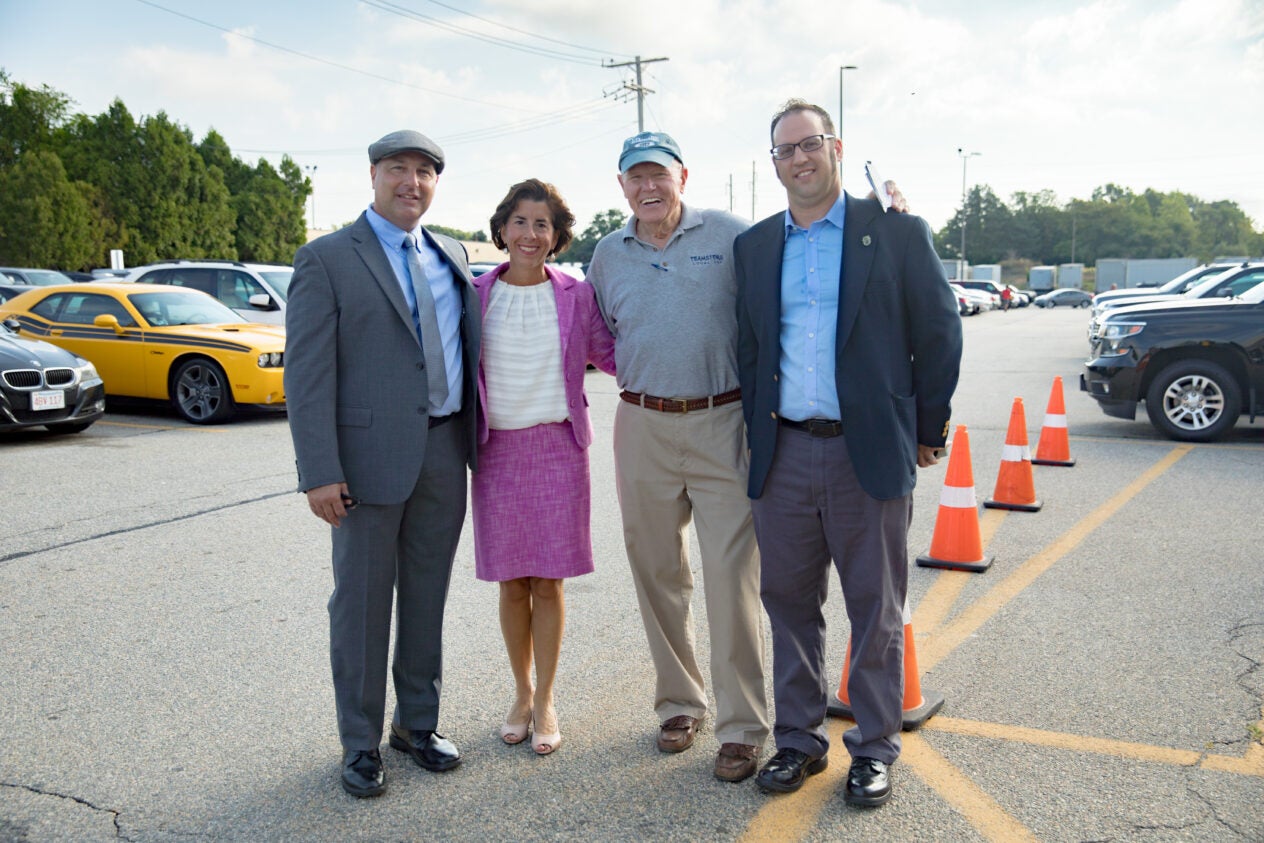 Rhode Island Gov. Gina Raimondo is the latest friend of the Teamsters to be nominated to a top spot in the incoming Biden administration.
The Ocean State's chief executive, who is in her second term, was tapped by the President-elect this week to serve as the next Secretary of the U.S. Department of Commerce. She has a long history of working with the Teamsters in Rhode Island and the union is optimistic she will continue to support the interest of workers if confirmed to the Commerce post.
"Gov. Raimondo has stood up for workers in her state, and we expect that will continue once she takes the reins at the Commerce Department and helps get the economy back on track," Teamsters General President Jim Hoffa said.
In a tweet sent after Raimondo was nominated, she stated, "Rhode Island may be small, but our economy is mighty on the strength of our small businesses and innovative technologies. As Secretary of Commerce, I will harness that same American ingenuity to create good-paying union jobs and build our economy back better than ever before."
One of the top priorities in her new job will be making the U.S. economy more competitive to the benefit of American working families, especially with regards to China. The Teamsters have stressed the importance of enhancing the existing Buy America program and hiring U.S. workers as key aspects to the Biden administration's efforts to Build Back Better.
That will require the creation of inter-agency synergies among Commerce and the U.S. Trade Representative's Office, as well as with the departments of Transportation, Treasury and others. Coordinating with unions will be essential to those efforts.
Commerce has also taken an expanded role in fighting currency manipulation with China, an important job that must continue.
During her six years as governor, Raimondo has enacted earned sick time legislation; increased the minimum wage multiple times; established the RealJobsRI job training grant program that directly benefitted Teamsters Local 251's driving school; and supported and expanded the film tax credit program.
The Teamsters urge the Senate to quickly confirm her nomination.
« Previous
Next »