Global Report Blasts XPO Logistics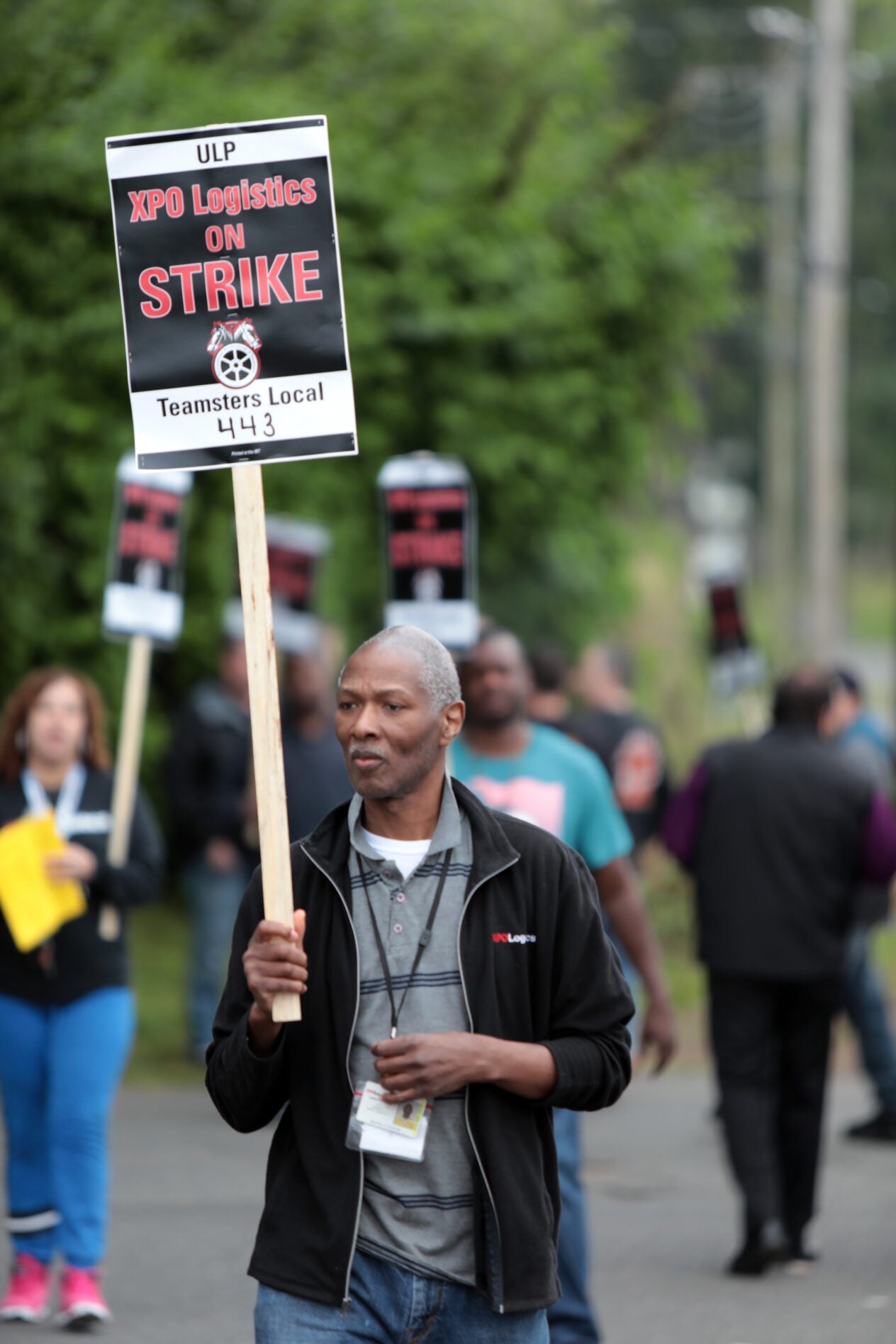 XPO Logistics has been putting its global workforce at heightened risk of contracting and spreading COVID-19, and subjects its workers to wage theft and exploitation, hazardous work environments, pregnancy and gender discrimination, sexual harassment and extreme anti-union tactics, according to a report released in October by an international coalition of labor groups.
XPO Logistics markets itself as a global leader in providing transport, logistics and last-mile delivery services. It provides these services to companies such as Amazon, ASOS, Home Depot, IKEA, Nestle, Peloton, Starbucks, Target, Verizon and Walmart. XPO operates in 30 countries with 97,000 employees at 1,506 locations. XPO reported more than $16 billion in total revenue in 2019, and its billionaire CEO, Bradley Jacobs, made $26 million the same year.
"This critical report outlines a pattern of anti-worker practices by this global corporation. The XPO workers in freight, at the ports and in warehouses are standing up to the company's mistreatment from coast to coast, and the Teamsters will be fighting with them every step of the way," said Teamsters General President Jim Hoffa. "From wage theft, exploitation, gender and pregnancy discrimination, sexual harassment and dangerous working conditions, this report gives a voice to workers at XPO Logistics who have suffered for too long."
The XPO Global Union Family—composed of the ITF, the European Transport Workers' Federation (ETF) and the Teamsters Union, along with other national unions—compiled the report after years of trying to work with XPO to improve its working conditions and as the pandemic raised concerns about the company's lack of protections for workers. The report is based on surveys of and interviews with employees, financial disclosures from the company and news reports. Some key findings:
• In the U.S., a national survey of XPO workers showed that 60 percent of respondents said they felt unsafe at work. XPO drivers at a facility in Kansas City, Kansas, also made head lines in April, raising concerns about the lack of cleaning of shared equipment, such as trucks and forklifts, and a failure to enforce social distancing in company break rooms.
• In California, where the company's practice of misclassifying truck drivers is widespread, XPO uses a mobile app for drivers to bid on work and classifies them as subcontractors, similar to the models used by Uber and Lyft. Misclassified drivers struggle with extreme poverty and homelessness because of the company's policies. They do not have access to paid sick leave, health insurance or other basic assurances that are particularly critical during the pandemic. Drivers have reported that if they get sick, their contracts are terminated and they are fired.
• In 2017, Linda Neal, an XPO worker at a Verizon warehouse in Memphis, passed away from
cardiac arrest on the floor of the warehouse, where workers had complained about overheating and horrendous working conditions.
• In 2018, in Buffalo, N.Y., federal regulators imposed the maximum allowable fine on XPO after two workers were crushed to death by thousands of pounds of countertop material.
• In the U.S., workers have filed a total of 120 unfair labor practice (ULP) charges since 2014 with the National Labor Relations Board (NLRB) against XPO.
For more information, visit www.xpoexposed.org.
« Previous
Next »