Hoffa: We Need to Build Back Stronger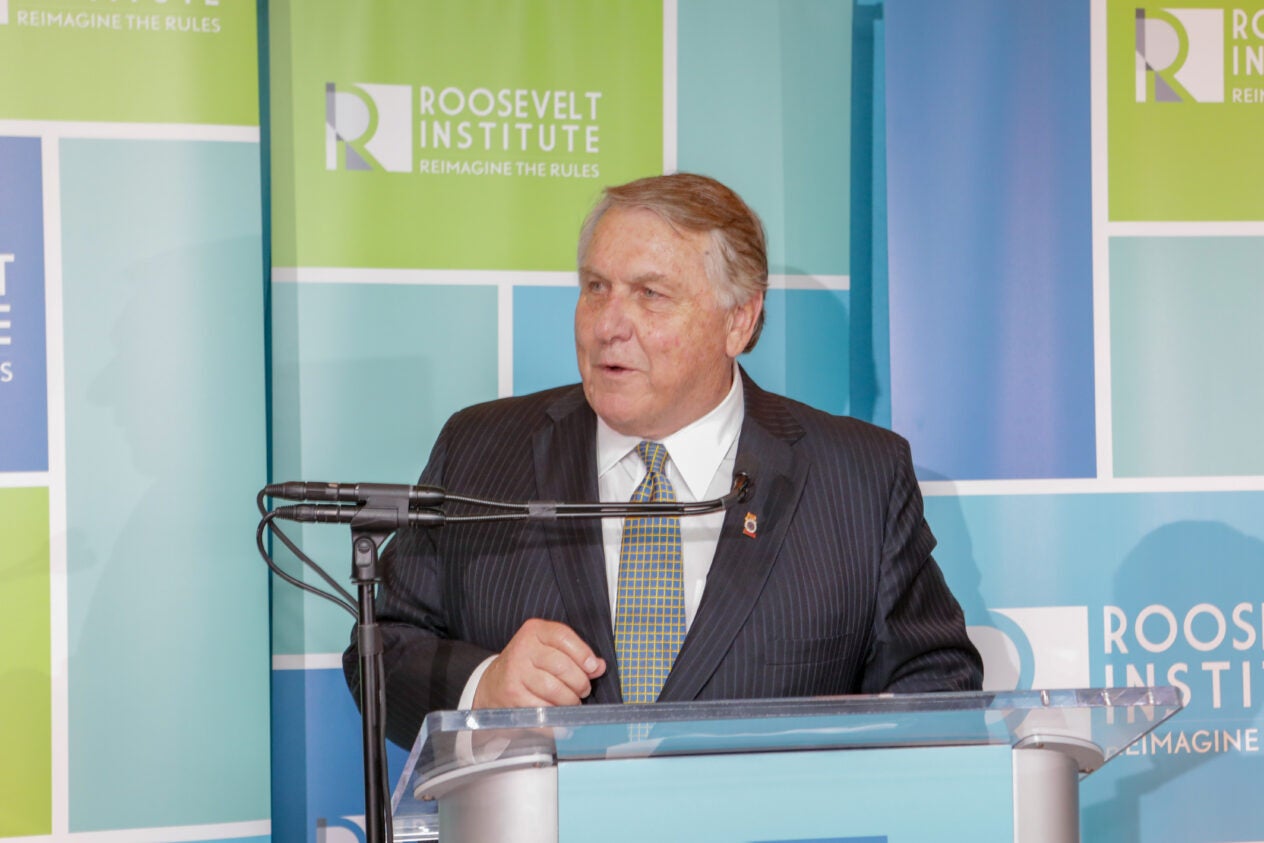 By Teamsters General President Jim Hoffa
Published in the Detroit News, Feb. 3, 2021
A new administration and a new Congress are in place in the nation's capital. The Teamsters and other pro-worker allies worked hard to get them there. So now it's time to ensure these elected officials follow through on their promises and deliver policy changes that put hardworking Americans first.
To do that, the Teamsters kicked off its new "Build Back Stronger" campaign last month that prioritizes issues backed by our membership in the lead up to the November election – protecting pensions, strengthening unions and creating good jobs. And just like last year, the union will harness the power of its members to reach out to lawmakers and make sure our voice is heard.
As part of Build Back Stronger, the Teamsters are calling on members to share their stories. Those videos are then being made into digital ads that will be circulated via social media and in communications with the membership. They are the faces of real working Americans who are on the job during a pandemic and are worried about their health, their families and their future. The union will also hold virtual meetings with Teamster leaders and policymakers to discuss our top priorities.
Already, the Teamsters are seeing signs from President Biden and Capitol Hill that they are listening to our concerns. Several executive orders (EOs) issued by Biden during his first days in office show he cares about growing American jobs and protecting union rights.
For example, his Made in America order will set in motion a series of reforms to current federal procurement policies that are designed to eliminate the excessive and unnecessary use of foreign suppliers through trade-pact waivers. These waivers, which can be used to procure goods from 60 countries that are U.S. trade partners, have allowed billions of tax dollars to be spent overseas rather than with American suppliers.
The EO also directs federal agencies to increase the threshold of domestic content – the percentage of a product that must be manufactured in the U.S. to qualify under Buy American law to be purchased. Enforcement of these new guidelines will fall under a new, senior-level position established under the executive order within the Office of Management and Budget. The director of Made-in-America will oversee the implementation of all aspects of the executive order.
Another EO issued by Biden rescinds Trump administration directives which curtailed the collective bargaining, due process and workplace representation rights for federal workers, while also putting forward a plan to raise the minimum wage for federal government workers and contractors to $15 an hour.
Federal workers can have confidence as they go about their job that the administration has their back and will work with labor unions to provide the nation with the efficient and properly functioning government its citizens deserve. Politics will not play a role in career civil service employment; rather, the quality of their work will.
Meanwhile, over in Congress, two House committee chairmen have unveiled similar pension reform bills that would preserve retirees' earned pensions by creating a special partition program for multiemployer pension plans that would expand the Pension Benefit Guaranty Corporation's existing authority, increase the number of eligible plans, and simplify the application process.
Taken together, these are all a good start towards creating friendlier worker policies. But Teamsters aren't done pushing their priorities. And rest assured, after hearing from union members, Washington won't be either.
« Previous
Next »