Hoffa: Senate Must Pass Pension Relief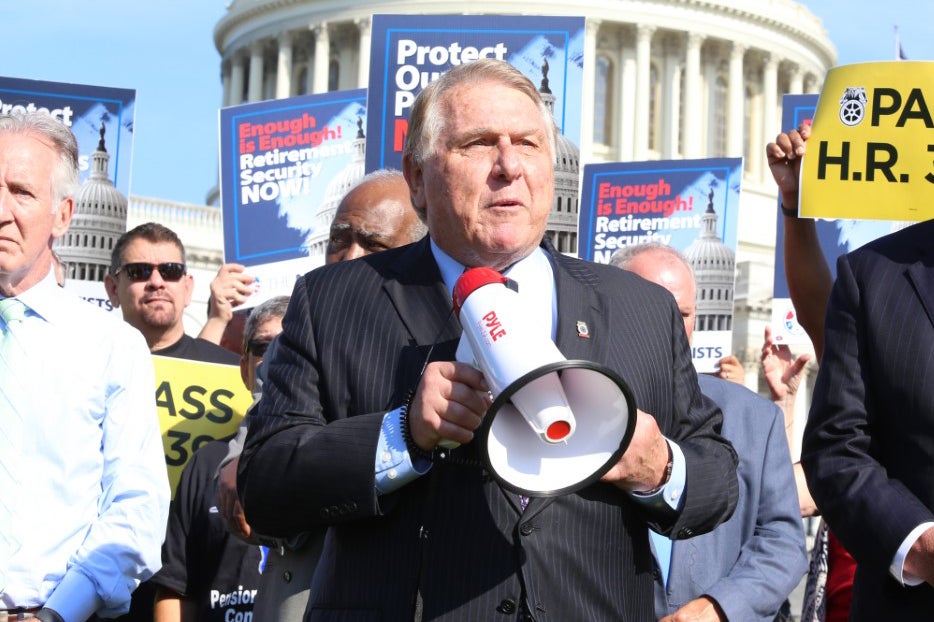 By Teamsters General President Jim Hoffa
Published in the Detroit News, March 3, 2021
The U.S. House late last week took an important step towards protecting the hard-earned retirements of more than a million workers and retirees when it approved a $1.9 trillion COVID-19 stimulus bill that included language granting relief to hundreds of endangered multiemployer pension plans.
Protecting pensions has been a long-term struggle, stretching back to the beginning of my more than two decades at the helm with the Teamsters. This union for years has fought for members and retirees who only wanted to receive the nest eggs that they've worked so hard to earn for their golden years. But never has a solution been closer to reality.
Under the Butch Lewis Emergency Pension Plan Relief Act of 2021 bill language inserted into the stimulus legislation, more than 50 Teamster pension plans – including its largest, the Central States Pension Fund – will be eligible for assistance at the outset of the bill's enactment, with more of the union's plans becoming eligible in 2022.
As part of the measure, money to assist eligible plans would come directly from the U.S. Treasury Department in the form of grants which would not need to be repaid. Plan participants would receive 100 percent of their earned pension benefits.
The coronavirus' impact on multiemployer pensions has been substantial. The shutdown of the U.S. economy has greatly amplified the financial struggle of these plans. Hundreds of employers are now facing bankruptcy and cannot contribute to multiemployer pension funds; employees have lost their jobs; and the sharp drop in interest rates have hit plans hard. Senior citizens and essential workers are disproportionately impacted by both the impacts of COVID-19 and the multiemployer pension crisis.
As America looks to reopen and rebuild, maintaining the solvency of the multiemployer pension system will be a key to economic recovery. The National Institute for Retirement Security recently determined that the $44.2 billion in private pension benefit payments paid to retirees of multiemployer plans in 2018 supported $96.6 billion dollars in overall economic output in the national economy and an estimated $14.7 billion in total tax revenue. The country can ill-afford a reduction in these revenue streams during the recovery period.
As a result of the greed on Wall Street, workers and retirees in multiemployer pension plans are in danger of seeing their retirement benefits cut by more than 65 percent if nothing is done to boost multiemployer pensions. That is unacceptable. When a worker is promised a pension benefit after a lifetime of work that promise must be kept.
Still, there is one last significant hurdle that must be crossed – passage in the U.S. Senate. Due to the legislative process known as reconciliation, the stimulus measure only requires a bare majority. But given the partisan nature of things in the nation's capital currently, that means supporters of pension reform literally have no votes to spare to get this through Congress.
It is imperative that pension recipients and their families reach out to their lawmakers in the coming days and urge them to back working Americans who gave up raises to support themselves in retirement and have played by their rules their entire lives.
Elected officials can no longer turn their backs on these hardworking Americans. Congress must pass COVID-19 legislation that includes a pension fix.
« Previous
Next »