Hoffa: How Teamsters Gained Pension Security for Members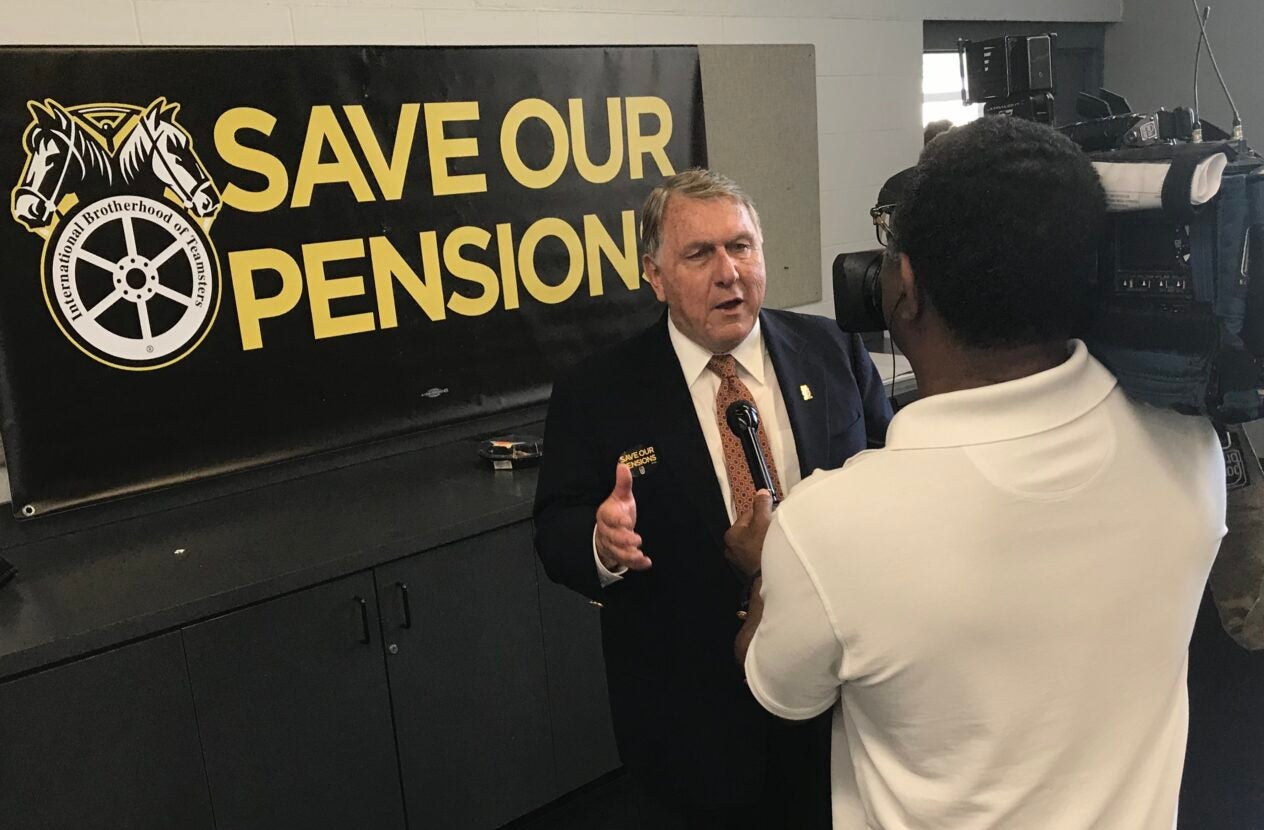 By Teamsters General President Jim Hoffa
Published in the Detroit News, April 7, 2021
For more than two decades, the Teamsters fought to reform multiemployer pensions so workers and retirees could be secure that they would receive all of their hard-earned benefits. That work paid off last month when President Biden signed the American Rescue Plan (ARP) into law, ensuring their golden years will be protected.
Who will gain from this? Tens of thousands of Michiganders like Linda Khalil and Melvin Lorf. Khalil, of Grosse Pointe, is living off the survivor benefits of a pension earned by her husband – a lifelong Teamster who died in 2006. She said the monthly payment allows her to stay in the modest bungalow she's resided in for years. Lorf, of Port Huron, is a retired 40-year Teamster who worked for Wonder Bread and had already seen cuts in his retirement benefits.
They and more than a million other U.S. workers and retirees worked hard and gave up pay raises in their negotiated contracts to contribute to their pension. But for years, they didn't know whether or not they would receive the payment they were promised. Now, those days are over.
How did it happen? The commitment, tenacity and fortitude by Teamster members, retirees and leaders who attended meetings, lobbied lawmakers and even came to the nation's capital for rallies and congressional visits for more than a decade. But just as importantly, it was the realization in the fall of 2019 that the 2020 election would be the vehicle to enact the pension reforms the workers deserved.
In surveys and polling, Teamster members clearly put pension security as their top concern. With that in mind, the union put together a plan to help elect President Biden and other lawmakers who promised to prioritize the retirements of hardworking Americans. They followed through with that promise and delivered for us.
As part of the ARP, more than 50 Teamster pension plans – including its largest, the Central States Pension Fund – are eligible for assistance at the outset of the bill's enactment, with more of the union's plans becoming eligible in 2022. Affected members and retirees are encouraged to contact their pension fund to find out more information specific to their benefits.
The Teamsters are grateful for the work done by House Ways & Means Chairman Richard Neal (D-Mass.) as well as Sen. Sherrod Brown (D-Ohio) for sponsoring pension reform legislation. It was under the leadership of Chairman Neal, a long-time pension reform advocate, that pension language was inserted in the broader House bill in committee and cleared legislative attempts to have it removed.
The union is also thankful for all the hard work and support by Michigan Sens. Debbie Stabenow and Gary Peters, as well as Michigan Reps. Debbie Dingell, Haley Stevens, Elissa Slotkin, Dan Kildee, Rashida Tlaib, Brenda Lawrence and Andy Levin who actively fought on behalf of our members and retirees.
The President, working with House Speaker Nancy Pelosi and Senate Majority Leader Chuck Schumer, had promised to tackle pension reform in the lead up to the 2020 election if given the opportunity. And some 50 days after Biden took office, they did just that – proving that elections do have consequences.
This is how the Teamsters reached their goal of having pension reform enacted. Promises made, promises kept.
« Previous
Next »