Delegates Honor Hoffa as General President Emeritus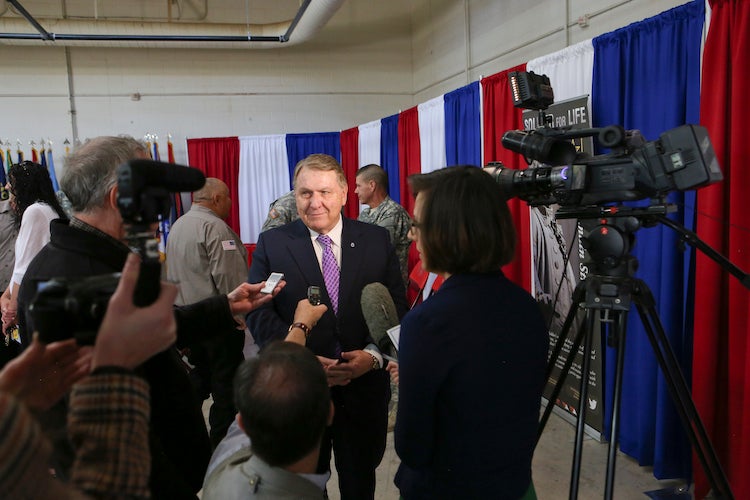 At the 30th International Convention, Teamster delegates overwhelmingly approved an amendment to the union's Constitution making James P. Hoffa the General President Emeritus alongside his father, James R. Hoffa.
James R. Hoffa is already recognized as the union's General President Emeritus in the Constitution, and delegates overwhelmingly approved language adding "and James P. Hoffa" to the following Constitution language:
"There is hereby created the position of General President Emeritus for life which is to be filled by James R. Hoffa. In addition, anything in this Constitution to the contrary notwithstanding, James R. Hoffa is hereby granted, conferred, and guaranteed good standing membership in his Local Union and the International Union for the rest of his lifetime."
Teamsters Canada put forward the amendment and it was introduced by General Secretary-Treasurer Ken Hall.
"He deserves this recognition," said François Laporte, President of Teamsters Canada, while speaking in support of the amendment.
The honor is in appreciation of Hoffa's more than two decades of devoted and tireless service to the interests of the Teamsters Union.
"Thank you so much for this honor," Hoffa said.
« Previous
Next »