General President Hoffa Closes His Final Convention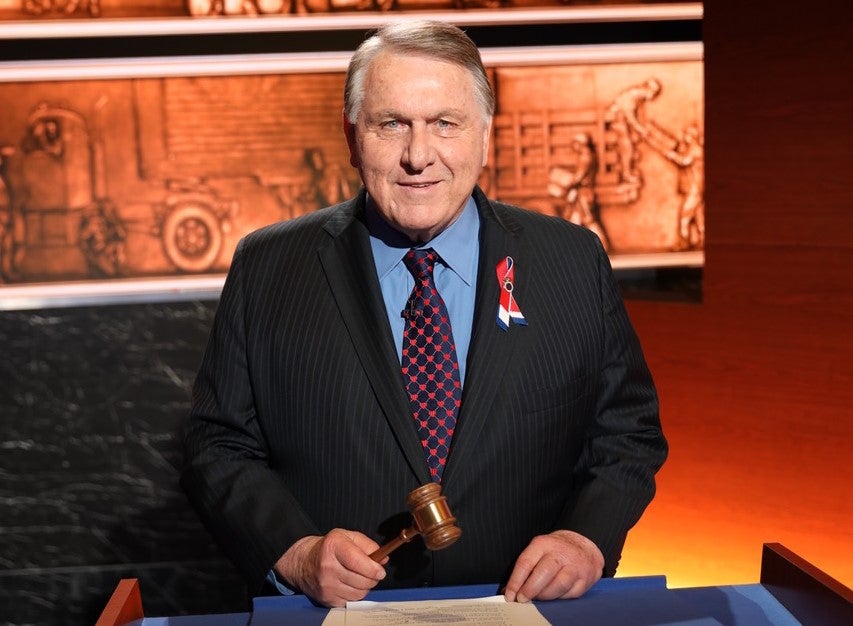 On Thursday evening, Jim Hoffa brought down the Convention gavel for the final time as he closed his final convention as General President of the Teamsters Union. Speakers throughout the 30th International Convention thanked Hoffa for his leadership during his time with the Teamsters Union. 
The Convention highlighted the historic career of Hoffa and honored his legacy of service, which was celebrated by members, union leaders, politicians and celebrities. An amendment to the union's Constitution, making him General President Emeritus alongside his father, also passed during the Convention.
"It has been a tremendous honor to chair my fifth Convention during my 22 years as General President," Hoffa said. "Good luck, and God bless the Teamsters Union."
The 30th Convention, held virtually for the first time, was full of guest speakers and programs as usual, but delegates still did the important work of the union. Rank-and-file members and Teamster leaders from the U.S., Canada and Puerto Rico convened virtually to move the union forward. In the weeks leading up to the Convention, committees were hard at work laying the foundation for a productive and successful Convention.
Delegates had the important task of nominating candidates for the International offices of General President, General Secretary-General, International Vice Presidents and Trustees.
Delegates also addressed fiscal issues, set priorities, amended the Constitution, passed 40 resolutions and, most importantly, built solidarity.
The Convention still closed out with the singing of the classic labor song, "Solidarity Forever."
« Previous
Next »