Teamsters 30th Convention Opens Tuesday, June 22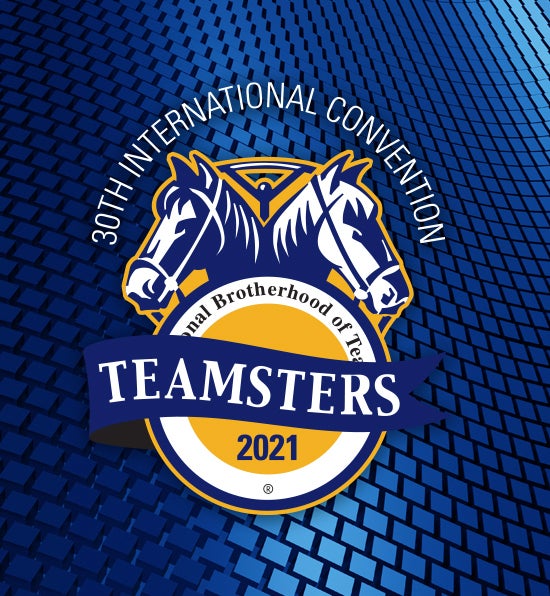 The International Brotherhood of Teamsters 30th Convention opens on Tuesday, June 22, 2021 and this year's event will be like no other Convention in the union's 118-year-old history.
This 30th Convention will be online. Planning has taken place over the past year and a determination about the format had to be made by January 1 of this year, when no in-person, large-scale events were taking place.
"We regret that we cannot be meeting in person, but we have worked hard to make sure this Convention will be a success for our members and for our union," Teamsters General President Jim Hoffa said. "This will be a fully working Convention where constitutional amendments will be addressed, and delegates will nominate officers for the members' election later this fall."
Hoffa, General Secretary-Treasurer Ken Hall and others will appear live during the Convention, speaking from a Washington, D.C. hotel conference center.
Guests speakers will include President Biden and former President Bill Clinton; Canadian Prime Minister Justin Trudeau; and, international and U.S. labor leaders.
Teamster members will tell their stories related to the 2020 election, the global supply chain, the fight for justice at Amazon, and other areas.
Delegates can view the Convention on a special platform, and an app has been created to follow the events (visit the Apple or Android store and search "Teamsters.") Visit Teamster-app.org for more information. The Convention app was built by Teamster members at Mosaic Learning, Inc, in Columbia, Maryland.
Members can request a link to watch the convention through their local union.
The Convention runs through Thursday, June 24.
« Previous
Next »