It's Time to Take a Stand Against China's Anti-Union Practices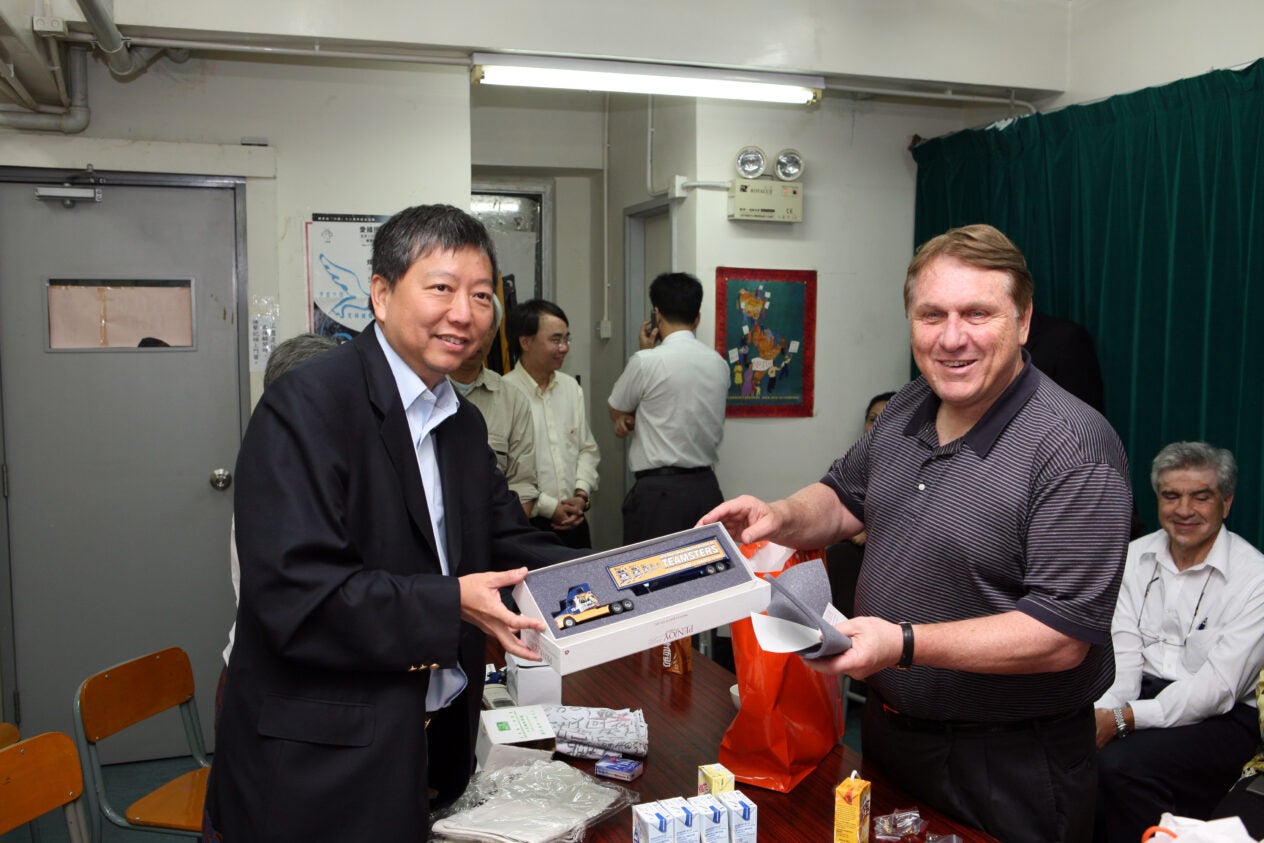 The world will be coming to China in February to participate in the 2022 Winter Olympics. But U.S. and world leaders mustn't gloss over the role the host country is playing in cracking down on democracy, including when it comes to workers trying to unite together.
The International Trade Union Confederation (ITUC) recently drafted a petition asking the International Olympic Committee to take steps to call out China and protect those who have becomes victims of the nation's repressive regime. It notes, for example, China's violations of fundamental rights at work, in supply chains and in society as well as its terrible human rights record overall.
As part of the petition, the ITUC said it "is increasingly concerned about the repressive policies of China's ruling party and the risks for athletes, support workers, Olympics staff, and other people during the Beijing Olympic Games." It additionally noted, "Human and labor rights in China have between further constrained since the 2008 Beijing Olympic Games."
Pressure is building on activists in advance of the upcoming Olympics. In October, Hong Kong's largest independent trade union disbanded in the wake of deepening concerns about China's national security law stifling political dissent there. Unions had grown in Hong Kong by 35 percent since 2019, but fears about the law have caused 29 unions to fold since the beginning of 2021. Pro-Chinese government media have portrayed the unions as foreign agents or working with "foreign forces," which is punishable by up to life in prison under the new security law.
This comes after Lee Cheuk Yan, General Secretary of the Hong Kong Confederation of Trade Unions, was sentenced to 18 months in prison in May for "inciting, organizing and participating in an unauthorized assembly" in October 2019. This is in addition to an 18 month sentence he received in April 2021 for another pro-democracy event in August 2019.
Teamsters General President Jim Hoffa met with Lee Cheuk Yan when he visited China in 2007.
As China reaches the 20th anniversary of its acceptance into the World Trade Organization, long hours and terrible working conditions are still common there. The practice of "996" (working 9 a.m. to 9 p.m. six days a week) subjugates workers across industries and keeps them chained to their workspaces. For many, it is an unsafe jobsite that endangers their health.
Thankfully, there are signs that leaders are standing up to China. On Monday, the U.S. announced that it will diplomatically boycott the upcoming Olympics – which means the nation will not send an official U.S. delegation. The Biden administration said it took the action to send a message that this country will not stand for China's human rights violations.
And yesterday the House of Representatives voted 428-1 to pass the Uyghur Forced Labor Prevention Act, which bans the importation of goods from the region and imposes sanctions on people or entities that contribute to forced-labor practices there. We urge the House and Senate to reconcile the small remaining differences between their versions of this important legislation so President Biden can sign it into law without delay.
« Previous
Next »