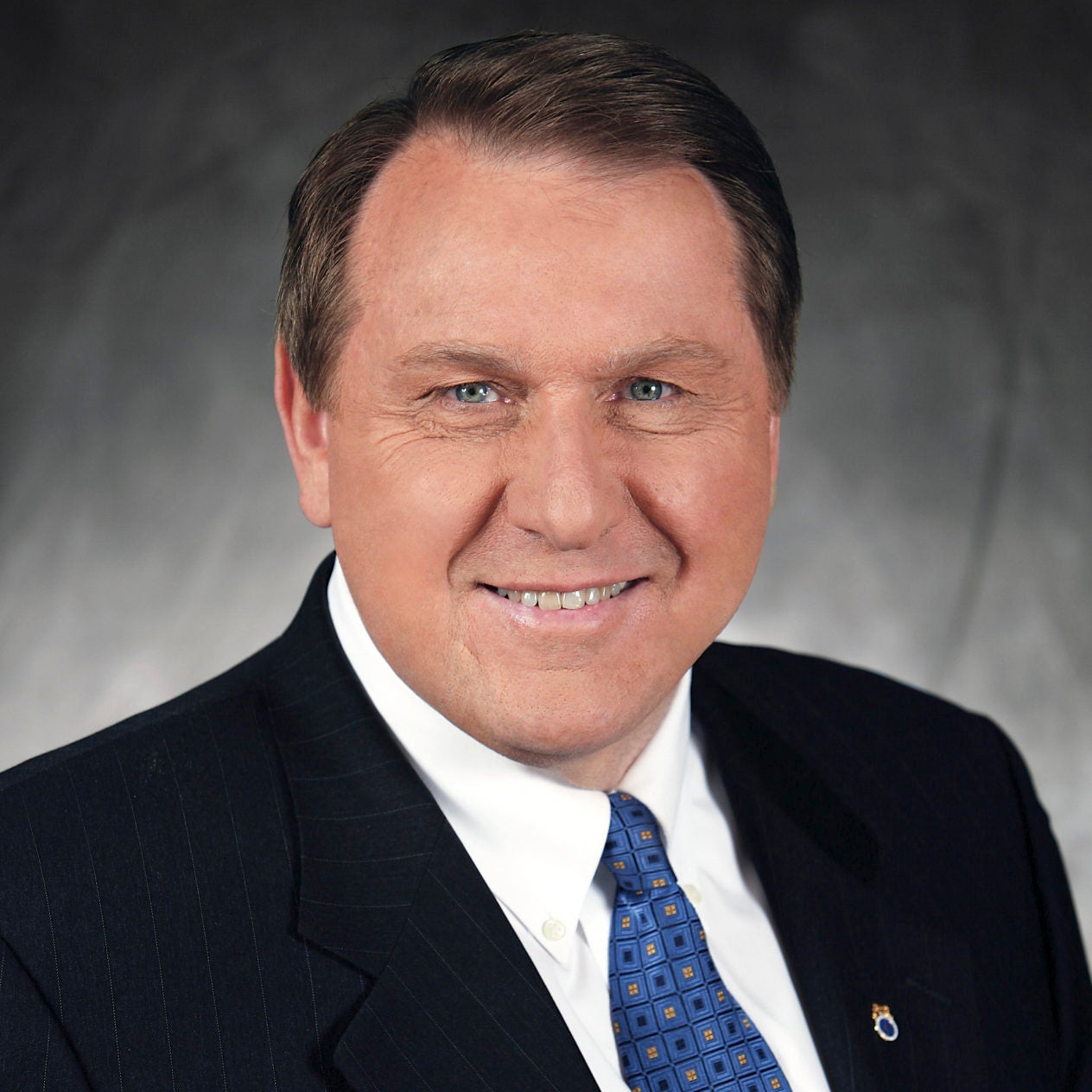 General President
James P. Hoffa has been building the International Brotherhood of Teamsters into the strongest, most powerful voice in North America for working families. Under Hoffa's leadership, the Teamsters Union is winning industry-leading contracts, engaging in vigorous contract enforcement and organizing the unorganized. Teamster positions on the issues of the day—from pension and retirement security, infrastructure development and worker rights to developing fair trade policies—now hold sway in Washington's power corridors.
Hoffa is recognized as one of the foremost authorities on Union issues. As the most visible and outspoken critic of government trade policies and anti-worker corporate agendas, Hoffa is recognized as a leader on issues that affect working people.
Hoffa has been elected by direct-members vote five times – 1998, 2001, 2006, 2011 and 2016. He is the second-longest serving General President (Dan Tobin, 1907 – 1952) since the union was founded in 1903.
Hoffa grew up on picket lines and in union meetings. He is the only son of James R. Hoffa, former Teamsters General President (1957 – 1971). Prior to being elected General President, Hoffa worked as a Teamsters laborer in Detroit and Alaska in the 1960s. He then spent 25 years as a labor attorney representing members, local unions and Joint Councils. From 1993 until his inauguration as General President in 1999, Hoffa served as Administrative Assistant to the President of Joint Council 43 in Michigan.
Hoffa has been appointed to several committees by both Democratic and Republican administrations. His appointments include:
2019 – Present, Chair, Road Section, International Transport Workers Federation
2019 – Present, Member, Executive Board, International Transport Workers Federation
2015 – Present, Board Member, Roosevelt Institute
2010 – Present, USTR Advisory Committee on Trade Policy and Negotiations
2009 – Present, Department of Labor Advisory Committee for Trade Negotiations and Trade Policy
2013 – 2015, National Freight Advisory Committee
2002 – 2004, President's Council on the 21st Century Workforce
2002 – 2004, Secretary of Energy's Advisory Board

EDUCATION
BA, Michigan State University, 1963
LLB, University of Michigan, 1966
Hoffa has been married to his wife Virginia for 50 years, he has two sons, David and Geoffrey, and six grandchildren.