Teamster Flight Attendants Ratify Agreement with Sun Country Airlines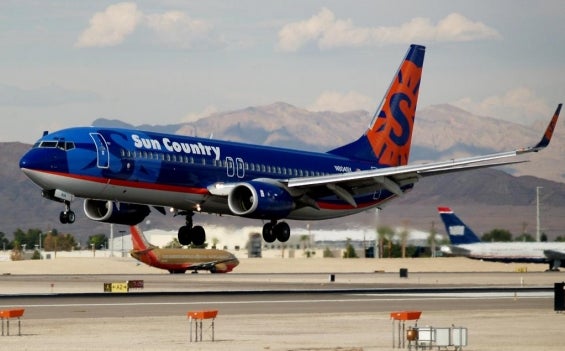 (BLAINE, Minn.) – By an over four-to-one ratio, Teamster flight attendants at Sun Country Airlines ratified a mid-contract wage reopener that will increase their wages. There are more than 475 workers in the bargaining unit.
Negotiations with the company over the course of the past 11 months resulted in an agreement that will pay flight attendants between $5.05 and $10.05 more per hour over the next three years.
"I and my fellow flight attendants worked hard to achieve this agreement," said Elaine Rishovd, a 21-year flight attendant with Sun Country Airlines. "It represents a true pay increase and is the result of our unity and the strength of the Teamsters at the bargaining table. The pay increase will help our members headed into the holiday season."
The new terms of the contract will take effect retroactive to Nov. 1, 2016, and will expire on Dec. 31, 2019.
Founded in 1903, the International Brotherhood of Teamsters represents 1.4 million hardworking men and women throughout the United States, Canada and Puerto Rico. Visit www.teamster.org for more information. Follow us on Twitter @teamsters and "like" us on Facebook at www.facebook.com/teamsters.
« Previous
Next »