Scituate First Student Drivers Join Teamsters Local 251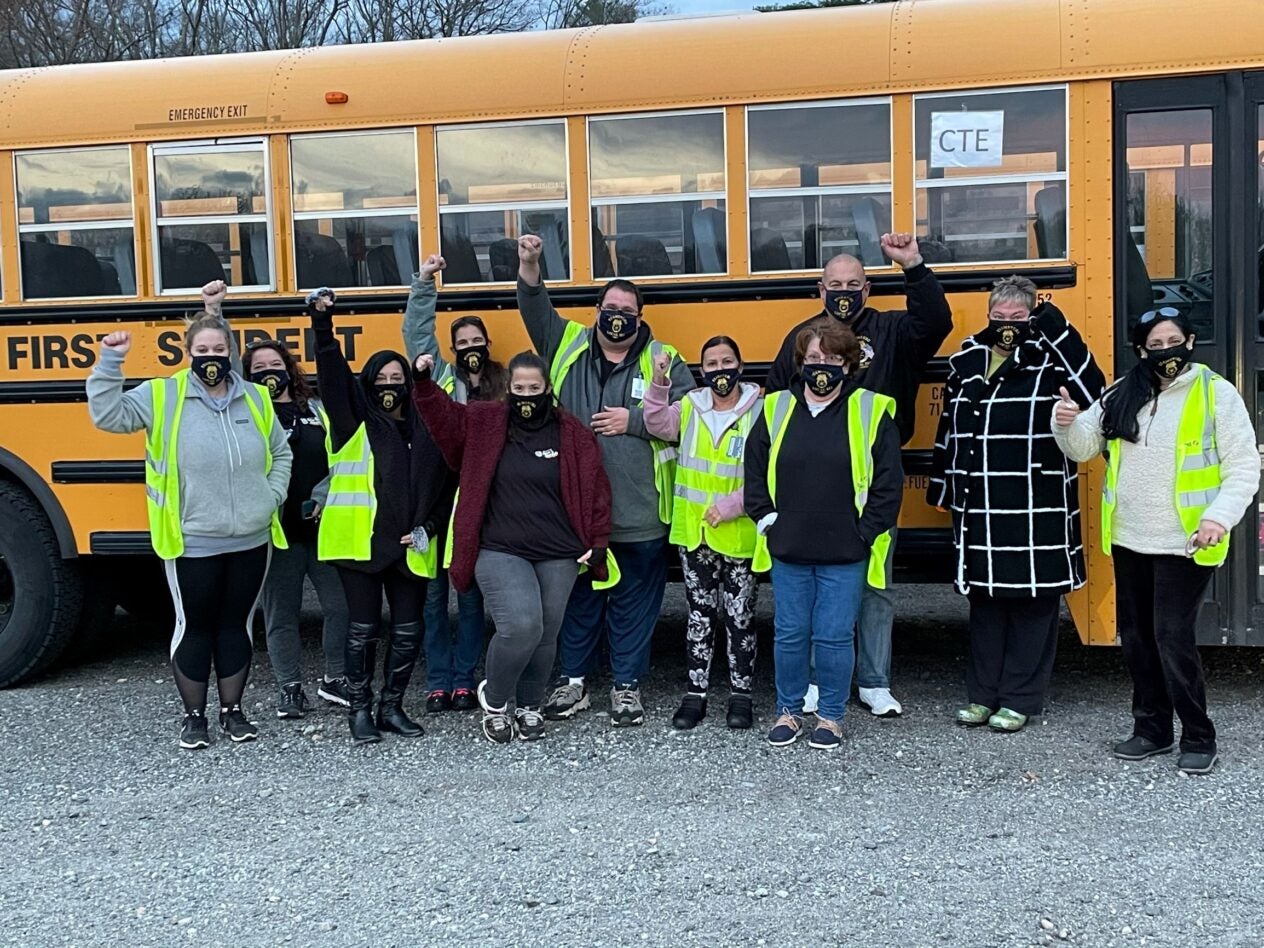 Press Contact: Matt Taibi Phone: (401) 431-0454 Email: mtaibi.ibt251@gmail.com
Location is Fifth Rhode Island First Student Yard to Affiliate with Union
(SCITUATE, R.I.) – On Monday First Student school bus drivers voted 14-0 to join Teamsters Local 251 to becomes the fifth First Student yard in Rhode Island to be represented by the union. The Teamsters also represent school transportation workers at four Ocean State Transit locations, for an approximate total of 1000 members statewide.
"The instability of the student transportation industry – along with concerns for their livelihood, health and personal safety during this pandemic – is causing much dismay amongst these and many other workers," said Matthew Taibi, Secretary-Treasurer of Local 251. "They recognize that a Teamster contract provides guaranteed wage increases, benefits, bonuses and working conditions that cannot be changed on a whim by an employer," he said.
Liz Taylor has been a driver at the Scituate location for four years. The organizing drive began with a phone call from her to the Teamsters back in March 2020.
"After several conversations with Local 251 Organizer Mike Simone, I told everyone the Teamsters would fight just as hard for the new drivers as they would for the long-term drivers," said Taylor. "We want fairness. We want to be treated with respect like the other Teamster school bus drivers in the state."
"The election results will be certified in a few days, then we will begin to negotiate with the company," explained Taibi. "First Student workers who vote to join us fall under our national agreement with the employer. That gives us the ability to focus on economics and the issues workers have identified as important to them that are specific to this location."
"It's pretty unusual for a group to vote unanimously to join the union, but I knew this group of drivers was solid," said Simone. "I congratulate them on choosing to join the rest of Teamster school bus yards in the state and on becoming part of the union that sets the standard for workers in this industry."
Teamsters Local 251 is based in East Providence, Rhode Island and represents over 6,300 workers in a wide variety of industries throughout Rhode Island and southeastern Massachusetts. For more information go to https://teamsterslocal251.org/.
-30-
« Previous
Next »