Meet the Teamsters Unionizing the Cannabis Industry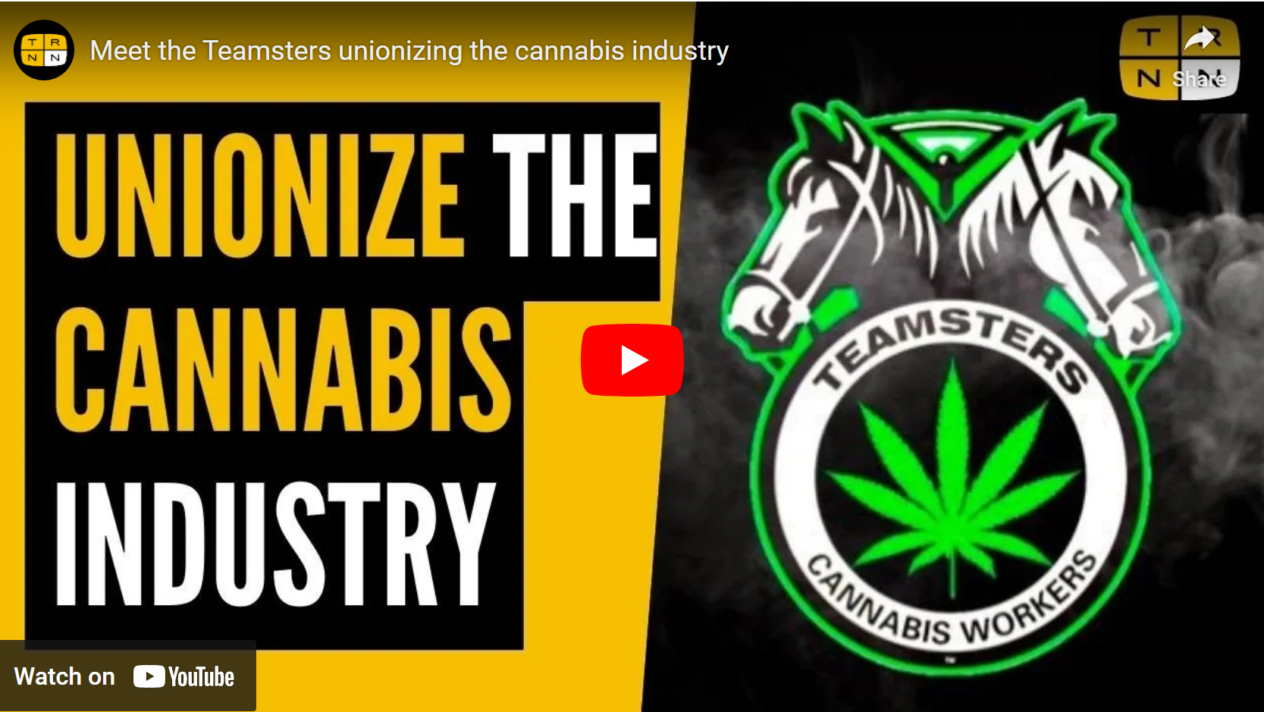 As more states and districts around the country push for legalization, the cannabis industry has exploded in recent years, with researchers estimating that the industry could generate over $70 billion in sales by 2030. While investors and business owners have dollar signs in their eyes, though, it is the everyday workers, from growers and packers to bud tenders, who are making the industry run.
The Real News Network Editor-in-Chief Maximillian Alvarez speaks with a panel of workers and organizers from the state of Illinois who have been fighting to unionize with the Teamsters and improve the cannabis industry for themselves, their coworkers, and their customers. Panelists include: Ami Schneider, a worker at Enlightened Dispensary in Schaumburg, Illinois, and a member of Teamsters Local 777; Ryan "Fro" Frohlich, a worker at Zen Leaf in Chicago, Illinois, and a member of Teamsters Local 777; Chris Smith, organizer and business agent for Teamsters Local 777; Jim Glimco, President of Teamsters Local 777.
« Previous
Next »