Teamster Author on New Book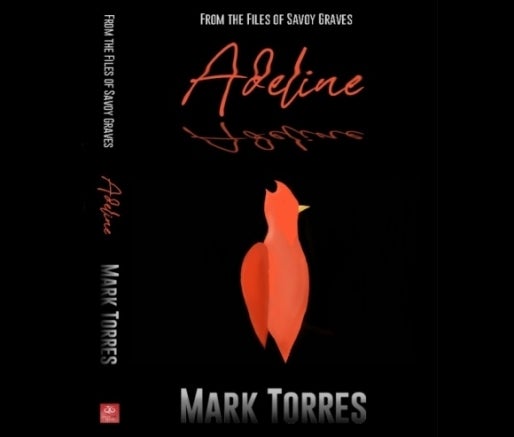 From the author of the widely acclaimed debut novel "A Stirring in the North Fork," Mark Torres' next installment and newest book, "Adeline," was released on July 1.
Torres is a Teamster attorney with Local 810 in New York who has written several books.
The publisher says his newest book, "Adeline," is a "fast-paced, gripping tale about the mysterious death of an innocent young woman wrongly committed to a notorious mental asylum in 1977. The ever-determined Savoy Graves (an out-of-work attorney) returns to try and unmask the sinister fiend, only to find himself plunged deep into the dangerous and dark world of a maniacal secret society willing to guard its identity at all cost. Will Graves achieve justice for this long buried unsolved murder? And if so, what personal sacrifices will he be forced to make?"
In 2017, Torres released a labor union-related children's book titled "Good Guy Jake." The book, illustrated by Yana Murashko and translated by Madelin Arroyo, is about a sanitation worker, Jake, who repairs broken toys he pulls from the trash on his rounds and donates to a local shelter. When an angry motorist turns Jake in, he is fired and his union comes to his aid.
The Teamsters Union recently interviewed Torres about his new book, "Adeline."
Did your Teamster career figure into the new book?
I take great pride in being known as a Teamster with a law degree. Everything I do, including my literary works, is enmeshed with this mantra. I have been a Teamster for nearly 30 years. This has taught me to fight for justice of all kinds. My education has taught me to hone my thoughts and to write creatively and persuasively. And since the protagonist in my book is loosely based upon me and my beliefs, there is no doubt that my career as a Teamster played a very large role in this book and in all my books.
Do you have any other writing projects going on?
I am currently promoting "Adeline" but I have already begun to formulate thoughts for the next book. I would also like to author another children's book (like "Good Guy Jake") about the labor movement.
What is the best way for your Teamster brothers and sisters to pick up your newest book?
The book is available on Amazon, Indie Owl Press and can be ordered at most bookstores.
For news on upcoming book events, follow Torres on Facebook (Mark Torres Author), Twitter (@MTorresAuthor1) and by searching #AStirringintheNorthFork.
« Previous
Next »