Teamsters Stand in Solidarity with California UFCW Workers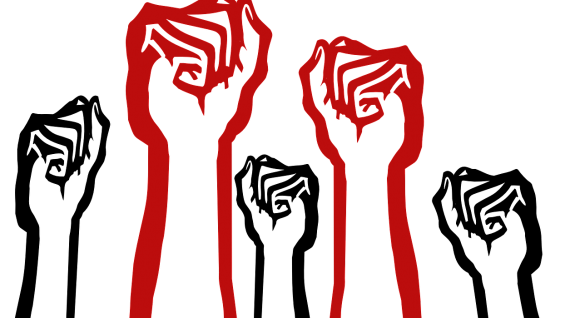 (LOS ANGELES) – Teamsters Joint Council 42 in Los Angeles, Calif. voted unanimously to sanction a possible strike that could impact more than 60,000 grocery workers in Central and Southern California that are represented by seven United Food and Commercial Workers International Union (UFCW) local unions.
The grocery workers, who are employed by Albertsons, Vons, Pavilions and Ralphs, have been without a contract since March. They are bargaining for better wages, and preservation of their health care and retirement benefits. The workers voted to authorize their union leadership to strike if negotiations continue to falter.
"We will always stand with our UFCW brothers and sisters in their fight for fair wages, affordable health care and retirement security," said Ron Herrera, Teamsters International Vice President for the Western Region, Recording Secretary of Teamsters Joint Council 42 and Secretary-Treasurer of Teamsters Local 396 in Covina, Calif. "The labor movement in California has a long history of uniting against injustice, and our members are prepared to honor any picket lines that UFCW may raise if they go on strike."
Teamsters Joint Council 42 represents more than 158,800 members at 23 Teamster Union Locals located in Southern California, Southern Nevada, Guam, Saipan and Hawaii.
"Our members stand ready to support the UFCW in their fight," said Steve Vairma, Teamsters International Vice President At-Large and Director of the Teamsters Warehouse Division. "We cannot allow corporations to further erode the workers' rights, wages and benefits that we, as the labor movement, have fought so hard to win."
Founded in 1903, the International Brotherhood of Teamsters represents 1.4 million hardworking men and women throughout the United States, Canada and Puerto Rico. Visit www.teamster.org for more information. Follow us on Twitter @Teamsters and on Facebook at www.facebook.com/teamsters.
« Previous
Next »