Western Region Teamster Leaders Meet to Discuss Cannabis Organizing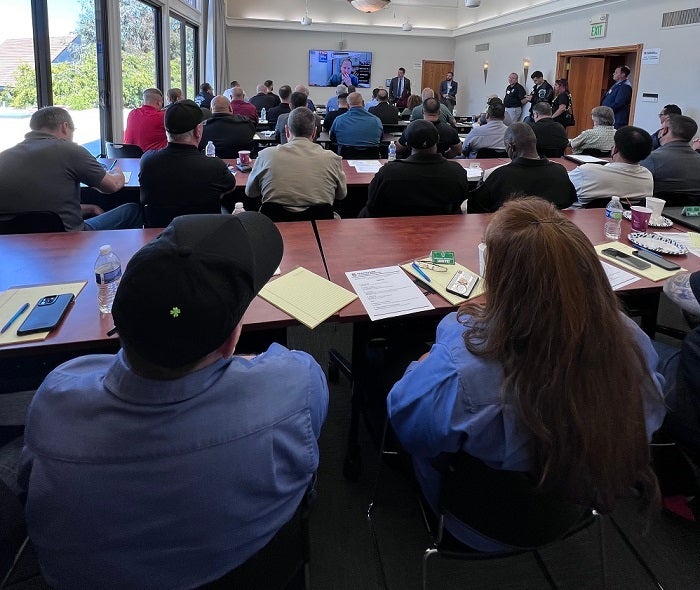 Teamster leaders from more than 20 local unions across the Western Region met in Oakland this week to coordinate the expansion of organizing efforts in the growing cannabis sector.
"We are dedicating significant resources to organizing cannabis workers and fighting to get them strong contracts," said Sean M. O'Brien, Teamsters General President. "The Teamsters are leading the fight to unionize this industry so these workers get their fair share of the immense revenue being generated at these companies."
"The Food Processing Division, in partnership with the Organizing Department, Joint Councils, and local unions, is committed to transforming cannabis industry jobs into careers through the strength of a Teamster contract," said Peter Finn, Teamsters Food Processing Division Director.
Discussions included an industry overview, presentations on the legalization landscape at state levels, organizing best practices, negotiating first contracts, and training and apprenticeship programs to further professionalize cannabis jobs.
As America's biggest supply chain union, the Teamsters have the expertise to bring dignity and fair working conditions at all levels of the multi-billion-dollar cannabis industry, from cultivation and production, to distribution and dispensaries.
"It was clear from the discussion in the room that Teamster local leaders are ready to continue the momentum of our numerous recent organizing victories in the cannabis industry," said Finn. "We look forward to convening similar meetings in other regions across the country to build partnerships with local unions, and coordinating our organizing efforts to ensure cannabis workers are afforded the protections only a Teamster contract can provide."
« Previous
Next »