Teamsters Secure First Contract for Democratic Congressional Campaign Committee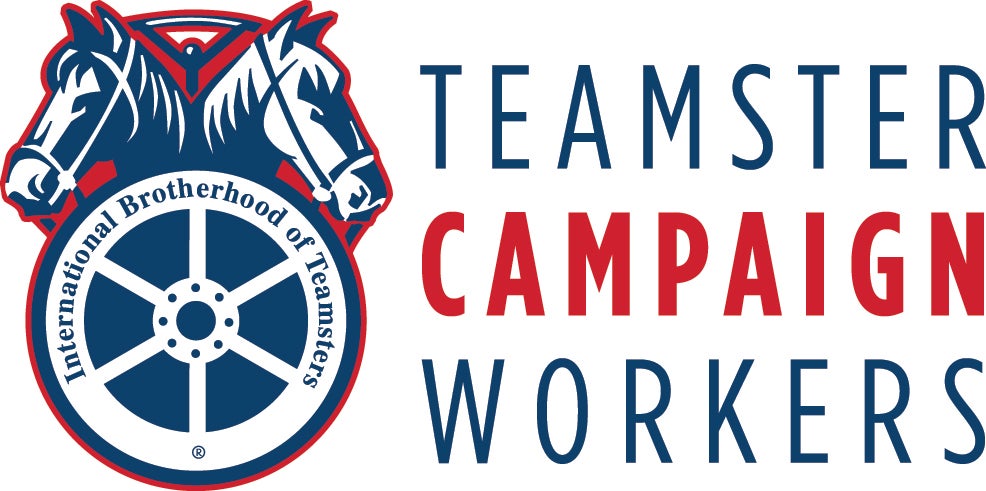 Staff members of the Democratic Congressional Campaign Committee (DCCC) represented by Teamsters Local 238 nearly unanimously ratified a strong first contract this week that will boost wages, health insurance, and retirement benefits for the 265 employees in the unit.
DCCC campaign workers voted 192-2 on Thursday to accept the three-year agreement that includes 100 percent paid family medical, wage increases retroactive to June 1, and an increased contribution to employees' 401(k) plans. The DCCC bargaining unit first organized with the Teamsters in January, and was recognized by the party in May.
The agreement comes as Local 238 continues to expand its political organizing work. Some 50 Teamsters with the Democratic Senatorial Campaign Committee are set to begin bargaining on a first contract next week, and efforts are currently underway to organize about 45 workers with the Democratic Legislative Campaign Committee.
"Organizing campaign workers is a good litmus test to see if candidates walk the walk when it comes to workers' rights," said Jesse Case, Local 238 Secretary-Treasurer. "Traditionally, campaign work has meant long hours with low pay with very few rights. It's important for these workers to enjoy the same rights as other workers in America and be exposed to the organizing and the collective bargaining process. The DCCC should be commended for recognizing this and working out a first contract that sets industry-wide standards."
Local 238 has been at the forefront of organizing campaign staff, representing both workers with President Joe Biden's campaign as well as those affiliated with Vice President Kamala Harris' White House campaign in 2020. Other presidential hopefuls with staff represented by the Iowa-based Teamsters included Sen. Amy Klobuchar (D-Minn.), Sen. Cory Booker (D-N.J.) and Rep. Eric Swalwell (D-Calif.). The Teamsters also represent staff with the Iowa Democratic Party.
« Previous
Next »