Teamsters Hold Unfair Labor Practice Strike at RISD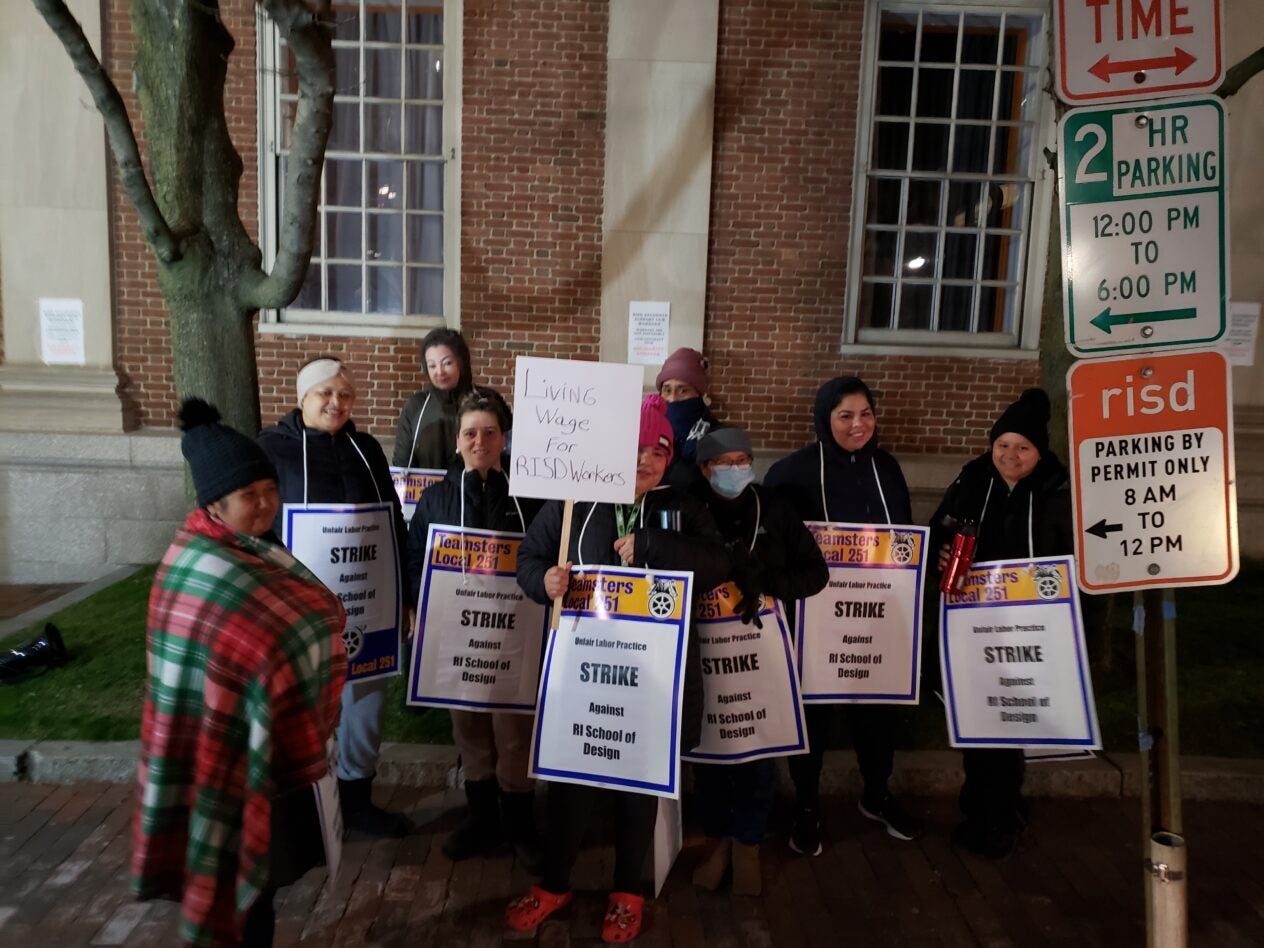 Strike Comes Amid Workers' Fight for First Contract
Press Contact: Matt Taibi Phone: (401) 434-0454 Email: mtaibi@teamster.org
(PROVIDENCE, R.I.) – Today, Teamsters Local 251 members working as custodians, caretakers, groundskeepers, and movers at the Rhode Island School of Design (RISD) held a one-day unfair labor practice (ULP) strike, picketing various locations on the city campus. Prior to the strike, Local 251 filed ULP charges against RISD for failing to pay a general wage increase and changing starting rates for workers without providing them with notice or an opportunity to bargain.
"RISD workers are on strike today because they refuse to be treated like expendable labor," said Matt Taibi, Secretary-Treasurer of Local 251 and Teamsters Eastern Region Vice President. "For months, RISD has refused to negotiate in good faith and deployed unlawful labor practices to stall negotiations. Our members play a critical role in keeping the college running smoothly and it's time for RISD leadership to come to the table and offer the workers a strong first contract."
The college has an endowment of $440 million and an operating budget of $161 million. More than 2,100 community members, students, faculty, and other workers have shown support for the workers and their fight for a fair contract by sending letters to RISD President Crystal Williams and her cabinet members.
Teamsters Local 251 represents over 6,300 workers in a wide variety of industries throughout Rhode Island and southeastern Massachusetts. For more information, go to teamsterslocal251.org/.
« Previous
Next »