Teamsters Strike and Win at INEOS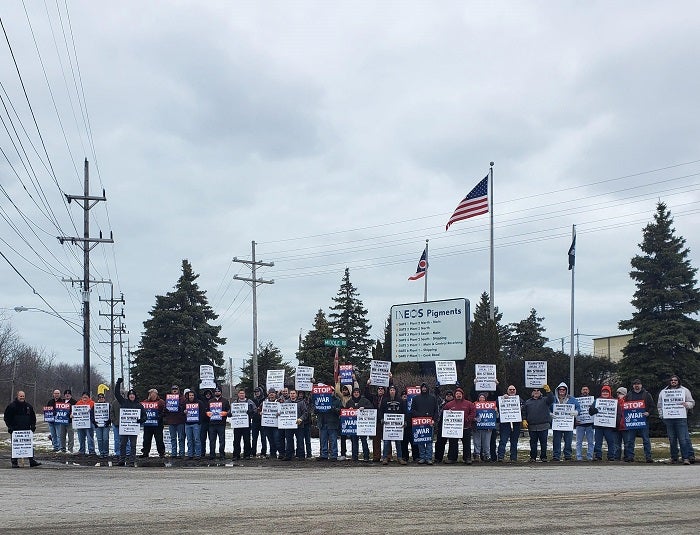 Over 100 Workers Secure a Strong First Contract at the Chemical Giant
(ASHTABULA, Ohio) — Teamsters and Chemical Workers at INEOS in Ashtabula, Ohio, have voted overwhelmingly, 102-2, to ratify a first contract, following a week-long strike.
The contract, covering members of Teamsters Local 377 and Local 1033C of the International Chemical Workers Union Council, includes wage increases, improved health care benefits, and stronger job security provisions.
"This victory is a testament to the power of solidarity and the determination of our members," said Sam Cook, Secretary-Treasurer of Teamsters Local 377 in Youngstown, Ohio. "Our members stood together and fought for what they deserve, and we're proud to say that they've won."
"I'm proud of our members for putting their livelihoods on the line to demand a fair first contract. This strike brought members together like never before and built solidarity that will continue for years to come," said Ron Moore, International Representative, International Chemical Workers Union Council of the UFCW, Local 1033C.
INEOS is a global manufacturer of petrochemicals, and its Ashtabula facility is one of the largest employers in the area. The company produces titanium dioxide, a key ingredient in many products, including paint, plastics, and paper.
Founded in 1903, the International Brotherhood of Teamsters represents 1.2 million hardworking people in the U.S., Canada, and Puerto Rico. Visit Teamster.org for more information. Follow us on Twitter @Teamsters and "like" us on Facebook at Facebook.com/teamsters.
« Previous
Next »