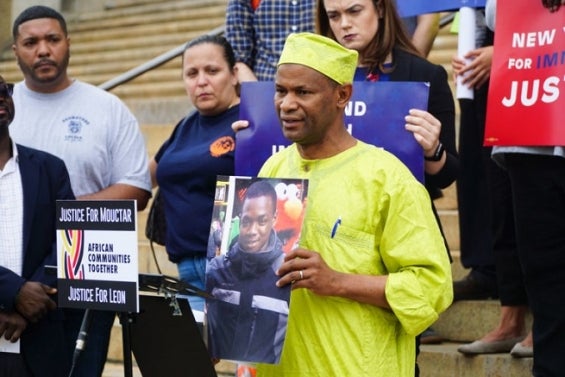 Sanitation Salvage's Poor Safety Practices Blamed for Deaths of Two People
(NEW YORK) – Teamsters Local 813 is lauding a decision by the Manhattan Supreme Court yesterday to reject a temporary restraining order sought by rouge private waste hauler Sanitation Salvage Corp. and is optimistic that its operations will be permanently halted at a city commission hearing tomorrow.
Sean Campbell, President of Local 813, said the company's record – which includes two deaths and 58 crashes since March 2016 – shows that the company does not take safety seriously. The city's Business Integrity Commission suspended Sanitation Salvage's license last Friday and will hold a hearing on whether it should be reinstated Wednesday.
"This has been a long time coming," Campbell said. "This employer has been a bad actor for years. It took the death of two individuals to bring this to light. But justice is finally being served."
Sanitation Salvage was the target of a report by ProPublica last June that highlighted the shady practices of the company that had workers working off-the-books for more than 18 hours a day and led to the death of Mouctar Diallo, a worker and Guinean immigrant, in November 2017. A Bronx man, Leon Clark, was also killed by a company truck last April.
Sanitation Salvage employs 86 workers. Local 813 has secured commitments from Teamster employers to get jobs for all of its workers and to work in partnership with New York City Mayor Bill de Blasio's office to ensure there is no worker displacement.