Durham Red Cross Workers Join Teamsters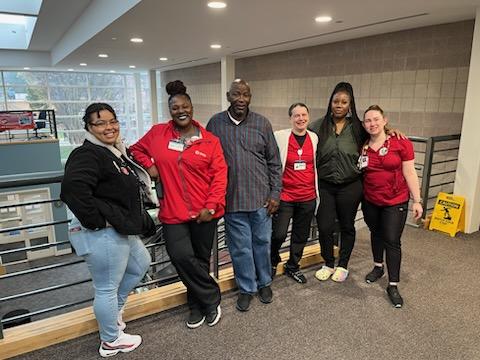 Unionizing at World's Largest Blood Supplier Draws Momentum
Press Contact: Matt McQuaid Phone: (202) 624-6877 Email: mmcquaid@teamster.org
(DURHAM, N.C.) – Workers in the Mobile Collections Department at the American Red Cross in Durham voted overwhelmingly to join Teamsters Local 391. Two weeks prior to the latest victory, Red Cross workers at the same facility, in the IRL unit, voted to also join Local 391.
"Durham Red Cross workers saw what workers at other Red Cross locations are getting when they join the Teamsters. The way for these essential workers to get the same high-quality, life-changing medical benefits that other Red Cross workers receive is by joining the Teamsters," said Moses Darden, Lead Organizer at Local 391.
"Red Cross workers provide essential health care services that are irreplaceable and it's time they be compensated fairly," said Jason Lopes, Teamsters Health Care Director. "We are thrilled to have these new members join the Teamsters and we look forward to fighting alongside them for fair contracts."
These workers join more than 1,700 other Red Cross workers who are represented by the Teamsters.
Chartered in 1938, Teamsters Local 391 represents thousands of workers in North Carolina throughout a wide variety of industries. For more information go to teamsterslocal391.org/.
« Previous
Next »