Teamsters Celebrate Black History Month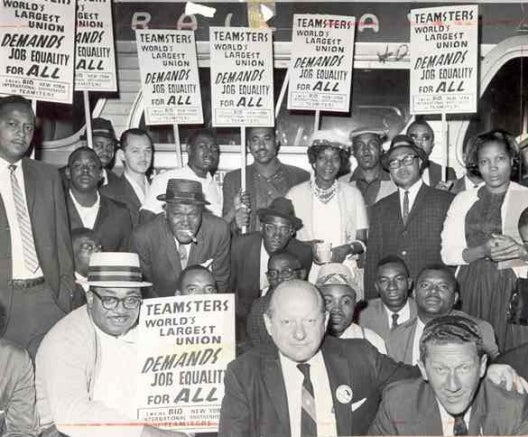 Since 1903, the Teamsters Union has been at the forefront of the struggle for workers' rights in North America. During Black History Month, Teamsters honor the contributions of African-Americans in our nation's history and their important place in the union today.
Early on in the union's history, Teamsters advocated for "no color lines" within the labor movement and would not hold with the practice of separate unions for black members. Women and minorities were part of the membership from the beginning, with black Teamsters attending at the founding convention. Teamster contracts included provisions for equal pay as early as 1917. That year, the union won a clause in a contract for women laundry workers that employees would be paid the same regardless of race.
Over the years, the Teamsters Union has been privileged to both lead and support civil rights struggles that helped build the foundation of our great union and helped make North America a better place for all of us.
"Today's Teamsters work in almost every imaginable occupation and hail from a multitude of backgrounds and ethnicities," said Jim Hoffa, Teamsters General President. "While our heritage and tasks may differ, we share a common commitment to guaranteeing a safe and fair workplace, a secure retirement and a decent standard of living for ourselves, our families and our fellow workers."
This Black History Month, be thankful for the contributions of those who have helped make our union what it is: a diverse, ever-growing organization that fights for justice, equality and fair treatment in the workplace.
« Previous
Next »