Uncategorized
In Memoriam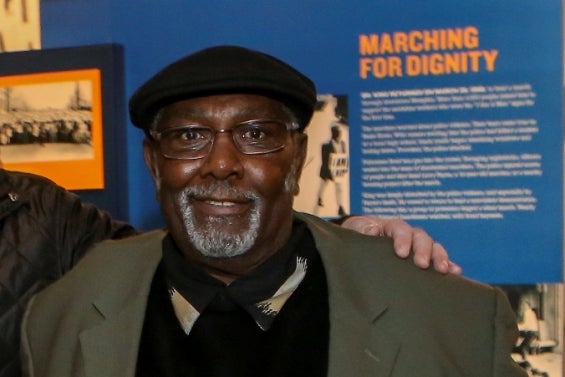 The Teamsters Union is mourning the death of Baxter Leach, who participated in the 1968 Memphis sanitation workers' strike and who has stood with the Teamsters over the years to help raise standards for workers in the waste industry.
"Baxter was a real American hero. He exemplified everything that being a Teamster is all about. His presence commanded attention," said James Jones, President of Local 667 in Memphis.
Originally from Mississippi, and a son of sharecroppers, Leach had to quit school at the age of 14 to help care for his parents and 10 siblings after his father fell ill. As a result, Leach was forced to work in dangerous conditions for low wages as a sanitation worker when he moved to Memphis in 1960.
It was in February 1968, after two sanitation workers were crushed to death by a garbage truck while taking cover during a thunderstorm, that Leach could not stay quiet any longer; he knew he had to fight back. Leach soon found himself on the front lines alongside Dr. Martin Luther King Jr. in what would become a two-month-long strike and a defining moment in American history.
"On behalf of the 1.4-million-member Teamsters Union, I express condolences to the family and friends of Baxter Leach," said Jim Hoffa, Teamsters General President. "Nearly a half century ago, Leach and other sanitation workers had the courage to stand up for justice and respect for all waste workers. They held signs that read, 'I Am a Man,' and those iconic images will live on in our memories and hearts forever."
Leach participated in numerous rallies and events for the Teamsters over the years, including speaking at the Teamsters 29th International Convention in 2016.
« Previous
Next »