Boston Parking Workers Ratify Historic Contract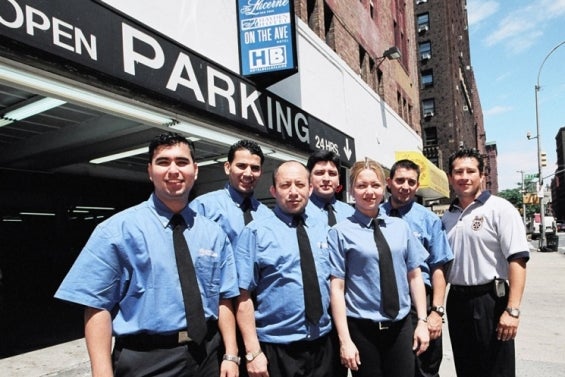 Hundreds of workers at Central Parking and Standard Parking in the Boston area have ratified a first contract by a 97-percent margin, giving the campaign to organize the entire parking industry in Boston a major boost.
The contract is the first Teamster contract for parking workers in the Boston area. It provides workers with a pension and wage increases of up to 11.2 percent over the life of the contract. The contract also provides the following:
Workers have the right to file a grievance when the company violates workers' rights under the CBA;

Four-step discipline language; company needs "just cause" and an end to favoritism;

Seniority rights;

Part-timers will have the right to fill open full-time positions before an outside hire is made;

Improved holidays and holiday pay;

Personal leave of absence up to 90 days; workers' jobs and seniority will be waiting for them when they get back; no more starting over as a new employee; (this is a major issues to the immigrant workforce that often travels to their native countries for months at a time;

Two personal days to use as workers see fit;

Employees can earn up to five weeks of vacation based on years of service; this is more than management has;

Guaranteed three breaks per 8-hour shift; a fourth break if workers work over 8 hours; and

6 paid sick days.
"This contract is great news for me and for all my co-workers at Central and Standard Parking, and we want to thank Local 25 and the International Union for all their help winning this contract with us," said Abdifatah Yaqub, a driver at Central. "This is also good news for parking workers at other companies in the Boston area."
In February 2012, workers at Central Parking voted to join Local 25 in Boston. In October 2013, parking workers at Standard Parking—which later merged with Central—joined Local 25. In November 2012 shuttle bus drivers and bus drivers at Standard became Teamsters. Following these victories, Local 25 has secured "card-check neutrality agreements" with three more companies. The agreements make it easier to organize workers because the company agrees to not unfairly dissuade workers.
« Previous
Next »