A Message to Our Active-Duty Military and Veterans from Jim Hoffa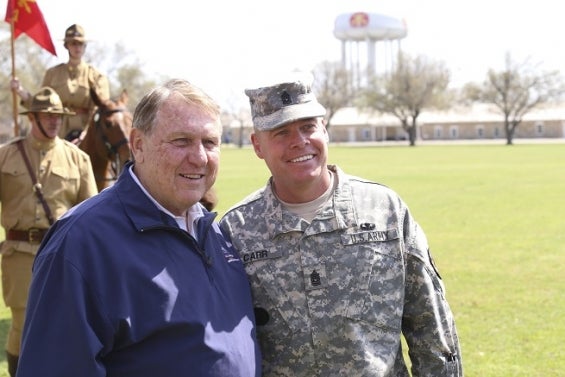 This Veteran's Day, the Teamsters Union wants all of our veterans to know how thankful we are for your service and our nation.
For more than a century – through World Wars I and II to Korea, Vietnam, the Persian Gulf and, most recently, the wars in Iraq and Afghanistan – the Teamsters have proudly welcomed our fighting men and women home and back to work. It is you, our veterans, who allow us to live, work and raise our families in freedom here in the U.S. You've stood strong for us, so the Teamsters want you to know that we stand strong for you.
In 1945, the Teamsters became the first union to guarantee returning soldiers the right to return to their old jobs with the same level of seniority. And our commitment to American vets continues today. Our union, through the Teamsters Military Assistance Program, helps veterans locate needed service-related disability benefits and good union jobs when they return from duty. If you are interested in the program, visit www.teamster.org/tmap to learn more.
And on behalf of the entire General Executive Board and our 1.4 million members, we applaud and honor you for your service and the sacrifices made by you and your families. Thank you from the bottom our hearts.
Fraternally,
James P. Hoffa
Teamsters General President
« Previous
Next »