Lawmakers Need to Match 'Moral' Movement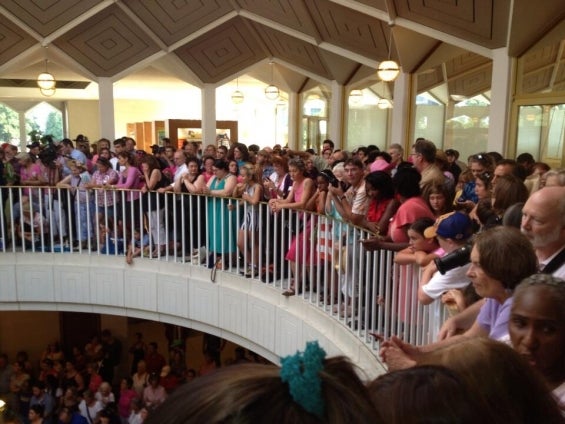 Residents of North Carolina in 2013 saw the actions of an oppressive state government come to life when lawmakers approved and Gov. Pat McCrory (R) signed legislation that curbed long-term unemployment benefits, education spending, health care eligibility and voting rights. Tens of thousands protested against those changes in rallies that began in the state capital and spread to every corner of the state.
Now it's a new year, and North Carolinians are back to challenge conservatives in Raleigh again as part of the "Moral Monday" movement. But they are not alone. Spurred by similar draconian policies put in place, unions, social justice advocates and religious leaders in Georgia and South Carolina are now taking up the fight in their states. They are striking back against the democracy divide that is taking from the people and enriching the powerful.
Hundreds showed up to the first rallies in Atlanta and Columbia, S.C. earlier this month to say all is not alright in the Deep South. They too are taking aim at health care and educations cuts and voter suppression efforts that have been enacted there.
"Our coalition is here to raise the moral question and remind [Georgia Gov. Nathan Deal (R)] of the costs to the conscious," Georgia NAACP President Francys Johnson said. "What Georgia does to the least among us is the true measure of the content of our character as a state."
In South Carolina, protestors are gathering to participate in "Truthful Tuesday" rallies. During the inaugural Jan. 14 event, attendees carried coffins and formed a funeral procession to signify those who will die because of the state's refusal to expand Medicaid.
Not to be outdone, however, the North Carolina NAACP and its coalition of supporters will kick off their efforts Feb. 8 with a "Moral March" set to be held in Raleigh. It will start the latest effort to push back on policies orchestrated by state budget director Art Pope, who is a disciple of the Koch Brothers, leading funders of the American Legislative Exchange Council.
The movement against policies that keep the average worker down are on the rise. Across the country, thousands have taken to the streets to raise awareness against anti-union employers who aren't paying workers enough to make ends meet. Now it's time for elected officials to act.
The American people are speaking. Are you listening?
« Previous
Next »