Teamsters Announce Tentative Agreement With YRCW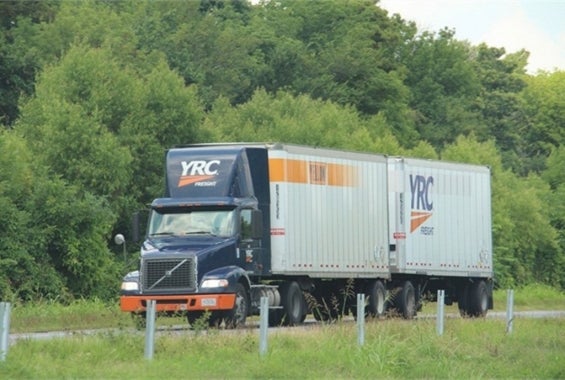 (WASHINGTON) – The Teamsters Union announced today that it reached a tentative agreement with YRC Worldwide Inc. (YRCW) that, if ratified by the membership, will provide a pathway for substantial debt reduction and refinancing initiatives that will permit the company to protect and preserve more than 30,000 good American jobs.
Last Thursday, Jan. 9, a ballot count revealed that an initial company proposal was soundly rejected by over 19,000 Teamster members who voted over several weeks.
"Once the vote results on this initial company proposal were in and our members' sentiments were voiced loud and clear, we immediately pushed YRC to re-engage all stakeholders to come up with an alternative solution," said Jim Hoffa, Teamsters General President and Co-Chairman of the Teamsters National Freight Industry Negotiating Committee (TNFINC). "We worked hard to find alternatives to save this company and to protect the jobs of our members at YRC and its regional companies."
"Since the acknowledgement this week from YRC that 're-voting the rejected proposal was not an option,' we proceeded with round-the-clock negotiations to address the concerns of the members and materially revise the rejected proposal while, at the same time, providing a way for the company to pursue its debt reduction and refinancing arrangements," said Tyson Johnson, Director of the Teamsters National Freight Division and Co-Chairman of TNFINC. "We recognize that YRC will have to go back to the financial market to obtain financing that will permit it to operate and grow its business, but the market needs to understand that YRC's front line workers are the lifeblood of the company and, while willing to play a role, will not shoulder the entire burden."
Details of the revised proposal will be reviewed at a meeting of local union officials to be held on Tuesday, Jan. 21. It is up to that committee to approve sending the revised proposal to the membership for a ratification vote.
Additional information will be posted at www.teamster.org/yrcw as it becomes available.
Founded in 1903, the International Brotherhood of Teamsters represents 1.4 million hardworking men and women throughout the United States, Canada and Puerto Rico. Follow us on Twitter @Teamsters and "Like" us on Facebook at www.facebook.com/teamsters.
« Previous
Next »