Teamsters: Latest Transit Numbers Show More Investment is Warranted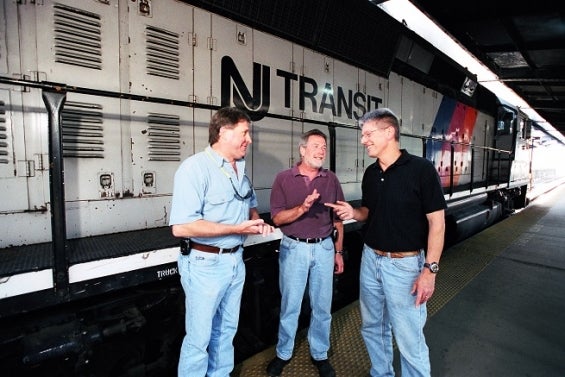 Need proof that infrastructure investment works? Just a quick look at the latest numbers show tax dollars spent on public transit are being put to good use.
A new American Public Transportation Association (APTA) report shows the number of trips taken using mass transit rose to its highest level in 57 years in 2013, to 10.7 billion. Record ridership was recorded everywhere from New York City to Yuma, Ariz. It was the eighth year in a row that at least 10 billion rides were taken using public transit in the U.S.
"Americans in growing numbers want to have more public transit services in their communities," said Peter Varga, APTA chair and chief executive officer of The Rapid in Grand Rapids, Mich. "Public transportation systems nationwide – in small, medium and large communities – saw ridership increases."
Public transit has been on the upswing for some time. Since 1995, ridership for rail and buses is up 37.2 percent, out pacing not only population growth but vehicle miles traveled as well. The number of users was up 1.1 percent in 2013.
Those numbers explain why dollars spent on public transportation have paid off. And it's proof why additional infrastructure investment would be wise. Late last month, President Obama called on Congress to approve a four-year, $302 billion plan that would improve the nation's transportation needs by eliminating corporate loopholes. As it stands, transportation funding could run out by the end of the summer if new legislation is not approved. The administration said 700,000 American jobs could be at risk if nothing is done.
"The federal investment in public transit is paying off and that is why Congress needs to act this year to pass a new transportation bill," said Michael Melaniphy, APTA's president and CEO.
The Teamsters are well represented with workers toiling both in commuter rail and bus across the country. But further public investment would not just be good news for this union. It would be a boon for every worker who travels back and forth to their jobs. It would free up additional capacity on existing roadways, which in turn would assist the movement of commerce nationwide.
Congress needs a vision for the future. The increased use of mass transit is a win-win for workers, commuters and even the environment. Approving a new transportation bill would be a good start.
« Previous
Next »