Don't Let The World Pull A Fast One On Workers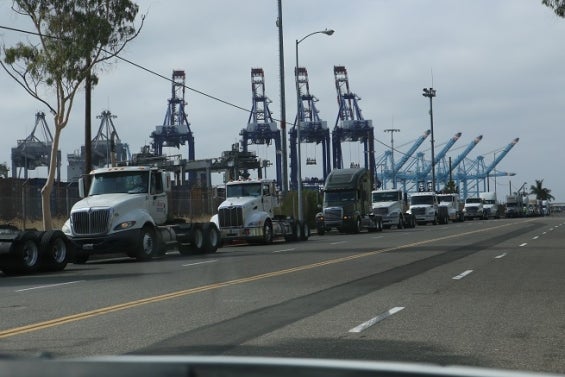 Currency manipulation is a cancer on the U.S. economy and is one of the major reasons trade pacts like the proposed Trans-Pacific Partnership (TPP) cause runaway trade deficits and end up shipping jobs overseas. And this week, a bipartisan collection of lawmakers in the House and Senate stood up and said "Enough!"
The legislation would place duties (or fees) on products coming from nations that alter the value of their currency in an effort to drive the cost of their products down while causing the cost of imports to soar. Such actions have cost U.S. workers as many as five million jobs over the last decade. The measure sticks up for both American workers and manufacturers.
"When countries like China and Japan cheat, workers and manufacturers lose," said Sen. Debbie Stabenow (D-Mich.), one of the sponsors of The Currency Reform for Fair Trade Act. "It's time to stop unfair trade practices like currency manipulation and hold countries accountable when they don't play by the rules."
While the U.S. Department of Commerce already has the ability to probe whether currency undervaluation by a foreign government provides a subsidy to its own producers, it has repeatedly failed to do so despite demands from several industry sectors.
The Economic Policy Institute states that ending currency manipulation could reduce the this country's trade deficit by as much as $500 billion over three years while increasing gross domestic product by $720 billion. It could also create as many as 5.8 million American jobs while reducing the federal budget deficit by $266 billion.
In a joint opinion piece in The Hill newspaper this week, fellow sponsors Sens. Sherrod Brown (D-Ohio) and Jeff Sessions (R-Ala.) as well as Reps. Sandy Levin (D-Mich.) and Mo Brooks (R-Ala.) wrote the legislation is just one such effort to make trade fair for the U.S. That is essential, considering the U.S. is currently involved in negotiating the 12-nation TPP and a deal with European Union countries known as the Transatlantic Trade and Investment Partnership.
"We need more tools in our toolbox, and the U.S. government also needs to include provisions in our trade agreements that would deter our trading partners from manipulating their currency in the first place," they said. "We have such an opportunity in the TPP negotiations."
At a time when elected officials in Washington often have trouble deciding where to go to lunch — never mind agreeing on policy matters — it means something when 10 members of Congress, Democrat and Republican, can support the same measure. There's a reason for that – it's simply common sense.
Congress must not push through trade deals like the TPP that hurt workers and don't allow U.S. businesses to compete fairly in the global marketplace. Instead lawmakers should show their love of country by standing up for America and cracking down on currency manipulation.
« Previous
Next »