Uncategorized
Savannah First Student School Bus Workers Ratify Contract That Provides Summer Pay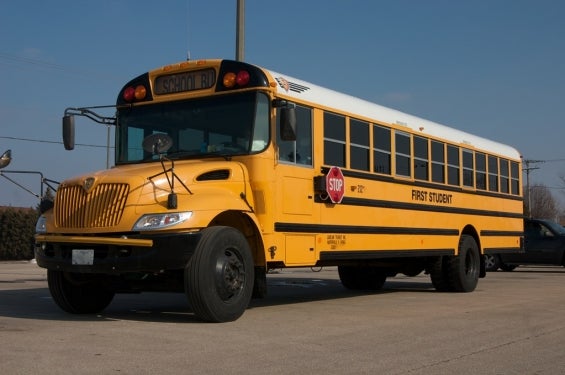 (SAVANNAH, Ga.) – First Student drivers, monitors and technicians who provide school bus service to Georgia's Chatham County schools have ratified a new contract that provides summer pay. The workers voted overwhelmingly, 117 to 4, on Sun., March 1 to ratify the agreement.
"Our members at First Student used to receive unemployment benefits in the summer, but they lost those benefits due to legislation passed by the General Assembly during the 2014 session," said Randy Brown, President of Teamsters Local 728 in Atlanta. "We worked hard to address our members' concerns regarding summer pay in light of the loss of unemployment."
It is the first Teamsters contract at First Student that provides summer pay. Beginning next year, the contract also provides for workers to be paid during spring break and the Christmas holiday.
"The summer pay is a very important issue for us, especially since we lost our unemployment benefits," said Leslie Jenkins, a driver. "This contract will help us take care of our families during the summer and holidays, without having to worry."
The contract covers about 500 employees at three different First Student yards in Chatham County.
In addition to summer pay, the contract provides wage increases; language that addresses payroll errors (including penalty pay); a company 401(k) match; and joint management-labor training aimed at creating better relations between workers and management.
The Teamsters Drive Up Standards campaign to improve safety, service and work standards in the private school bus and transit industry began in 2006. Since then, more than 38,000 North American school bus and transit workers have formed a union with the Teamsters to raise their standards.
For more information on Drive Up Standards, visit www.driveupstandards.org.
Founded in 1903, the Teamsters Union represents 1.4 million hardworking men and women throughout the United States, Canada and Puerto Rico. Visit www.teamster.org for more information. Follow us on Twitter @Teamsters and "like" us on Facebook at www.facebook.com/teamsters.
« Previous
Next »