Uncategorized
New Contract at MillerCoors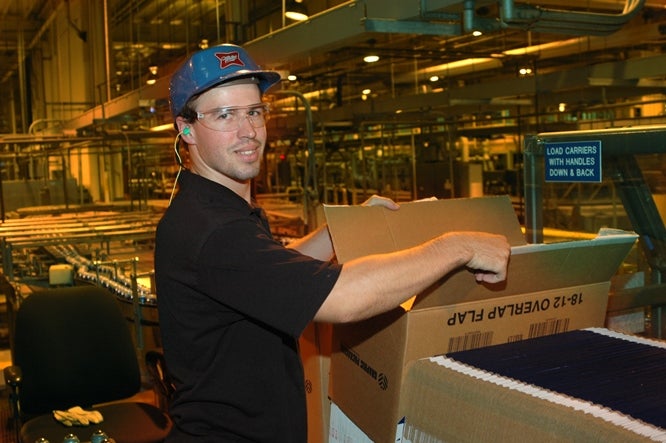 Teamsters at MillerCoors breweries in Eden, N.C., and Fort Worth, Texas, have ratified new, three-year contracts. The agreements cover more than 900 workers at the two breweries and provide lifetime retiree health care benefits. Members of Locals 391 and 997 voted to ratify the contracts by 88 percent.
"Our members overwhelmingly ratified these contracts at MillerCoors because they provide stability for their families while they are working and in retirement," said David Laughton, Director of the Brewery and Soft Drink Workers Conference. "For the next three years, our members at MillerCoors know that their wages and pension benefits are secured and that now their families will be protected after they retire."
MillerCoors had proposed cutting the union's seniority system as well as lowering the wage rates in the distribution facilities, but the Teamsters negotiating team fought back. The agreements kept previously hard-won victories in place and increased wages and benefits.
"I am glad to have the pay raises and the good benefits that this new contract provides," said Travis Mave, a 10-year member of Local 391 who works in the packaging department. "Maintaining our seniority system has been important and we secured that in the new contract, too."
"The company was anxious to make cuts so we stood our ground. We made sure that there were improvements for both active members at MillerCoors and the retirees who had paved the way before with their long years of service," Laughton said.
« Previous
Next »